The ongoing driver shortage in the transportation industry has posed significant challenges for companies, shippers, and the economy for many years. One major factor contributing to the shortage is the aging of the current driver workforce, combined with a need for younger drivers to replace them. Further, poor working conditions, low pay, and long hours have led to high turnover rates, prompting many drivers to seek new career opportunities.
We've created this page to provide several essential resources and strategies to help your enterprise organization improve driver retention. We will also discuss recent trends and statistics before introducing the benefits of Tourmo's advanced AI-powered solutions and gamification which has positive impact to earnings as well as morale leading to driver retention.
Driver Retention Trends and Statistics
Driver churn is a significant issue for many industries, including transportation and logistics, construction and heavy equipment, healthcare, tourism, etc. While driver retention rates vary by sector, turnover rates in the trucking industry have risen as high as 89% in recent years, particularly during, and after, the COVID-19 pandemic.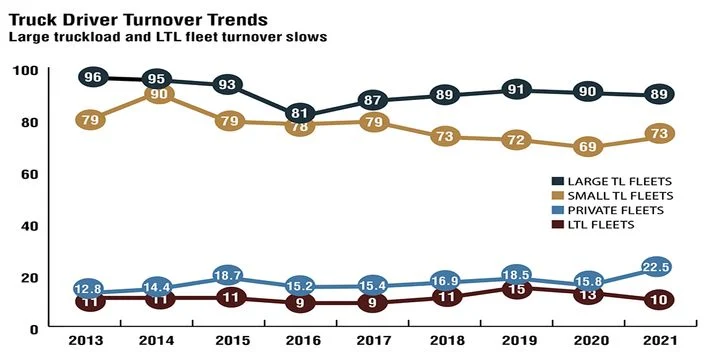 As reported by Truckinginfo.com, the American Trucking Associations, and the National Private Truck Council, the turnover rate for large truckload carriers (generating over $30 million in revenue) saw a decline of nine points from 90% to 78% in 2022. This decrease represents a significant improvement from the same quarter in 2017, which recorded a turnover rate 10 points higher. In contrast, the turnover rate for small carriers rose by five points, reaching 77%.
Low Driver Retention: What You Can Do About It
To tackle the problem of low driver retention rates, a company must first identify and address the underlying factors contributing to high turnover. This endeavor can yield numerous advantageous outcomes for the organization. One significant benefit of high driver retention is the savings realized by reducing the expenses of recruiting and training new drivers. Other significant advantages are enhancing service quality and safety, as experienced drivers have the skills and expertise necessary to operate efficiently, effectively, and more safely.

If you successfully retain good drivers, it can help improve your company's reputation, attract more customers (and drivers), and help your company stay competitive. To get you started, we've compiled a list of the best driver retention strategies to reduce turnover for your review.
Consistent Efforts to Recruit and Train New Drivers
Recruiting new drivers will always be essential to a company's driver overall retention strategy.
Unfortunately, it is expensive, time-consuming, and frequently involves casting as wide a net as possible and being as strategic as possible when looking for new drivers.
While companies commonly prefer to work with drivers with more experience, train new drivers and use advanced technology to help train new drivers to alleviate some of the pressure caused by the continual hiring and training process. For example, new drivers can be much more receptive to driver behavior coaching by automated technologies, like Tourmo AI. They can respond much more quickly and positively to the continuous feedback made possible using advanced AI-powered mobility workflows.
However, while recruiting new drivers is an integral part of your driver retention strategy, it is equally important to identify the unique root causes of high turnover in your organization and implement strategies to address these issues directly.
Competitive Wage & Benefits
While turnover can be attributed to drivers retiring or leaving the industry entirely, it is also likely that drivers are switching carriers. Drivers can switch from one carrier to another within a few months for higher pay and better benefits.

To combat this issue, make sure your drivers feel adequately compensated for their time while also providing other valuable incentives, perks, and benefits; this can go a long way toward encouraging long-term working relationships. Drivers who have access to the incentives and benefits they desire and require are much less likely to feel undervalued and are less likely to seek work elsewhere.
Improve Fleet Utilization Rates
Inconsistent pay and unpredictable schedules are reported to contribute to high churn rates. Drivers who cannot reliably predict their income or working hours can become quickly frustrated with a lack of stability. Therefore, providing your drivers with consistent pay and schedules will be essential to combat this issue.
Driver shortages, absenteeism, and unstable schedules are strongly linked to suboptimal fleet utilization rates. Companies that utilize disparate solutions that fail to integrate, leading to siloed data and solutions that rely primarily on human analysis and monitoring, can find it extremely difficult to maintain optimal fleet utilization rates and profitability over extended periods.
Tourmo's cutting-edge mobility workflows, driven by AI technology, can support enterprises in enhancing fleet utilization rates and forecasting demand with greater precision, thus increasing schedule predictability. Moreover, Tourmo can provide exception reporting to improve route planning leading to drivers with less idle time on the road, drive safely, and are more productive during working hours.
Reward Positive Driving Behavior
Driver turnover and high absenteeism is primarily caused by a lack of job satisfaction. Various factors can influence job satisfaction, including the availability of essential resources, effective communication, proper equipment, the amount of time spent away from home, positive recognition, and the level of independence and control drivers have in their jobs.

As a result, any steps a company takes to provide essential tools, efficiently facilitate communication, provide support, and consistently recognize positive driving behavior with performance-driven incentives will pay off in the long run. These efforts can dramatically improve the quality of working relationships and motivate employees to perform better improving driver retention.

Tourmo AI can automate communication from your back office processes to your critical employees, ensuring they are on the same page and up to date around the clock. Further, our software solutions provide complete visibility to supervisors, while our patented AI-powered technology provides automated driver feedback. When Tourmo AI detects a pattern of unsafe driving behavior that requires in-person, or live coaching, it will contact a supervisor for assistance.

Tourmo also encourages drivers to engage in gamification to improve their driving skills. Gamification effectively encourages drivers to participate in teamwork, healthy competition, and socialization. It frequently, if not always, creates a more positive working environment and gives drivers a sense of belonging and recognition for their effort, reinforcing the company's objectives overall.
Utilize Advanced Technology
By utilizing next-generation AI technology, like Tourmo AI, companies that manage mobile workforces can improve driver satisfaction rates and reduce driver churn amid larger market fluctuations and changes. Implementing Tourmo's AI-powered workflows can improve driver retention rates by reducing inefficient and non-productive administrative tasks, fostering better communication and coordination, improving safety and regulatory compliance, providing scalable and continuous personalized coaching and training opportunities, and driving healthy competition with elements of positive recognition.
By leveraging the power of Tourmo's patented AI technology, enterprise organizations can improve driver satisfaction, reduce churn, and ultimately build a much more stable and reliable workforce.
Tourmo's Resource Center — Related Articles
Improve Driver Retention With Tourmo's AI-Powered Solutions
"Optimize your workforce operations and improve your mobile workforce management strategy with our AI-driven automated workflows, take back visibility, empower your mobile teams, and increase profit."
Tourmo's AI-powered platform provides support to the following industries:
Partner with Tourmo — We Can Make a Difference in Your Company
The Tourmo AI-powered platform has more than 600,000 users in 151 countries. Our technology isn't just cutting-edge; it's patented in the USA to make it a solution like no other. It utilizes AI, Machine Learning, and automated mobility workflows to make better driving behavior analysis and decisions virtually automatic.
If you're interested in learning more about how Tourmo's AI-powered platform can dramatically boost your mobile operations' productivity, safety, sustainability, and satisfaction of customers and employees, contact us today!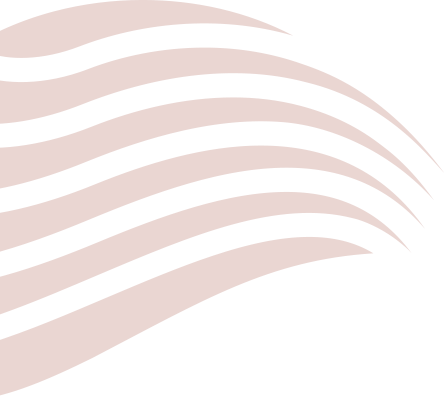 Ready to automate your mobility workflows?
Schedule a Live Demo