Core Values
Our guiding principles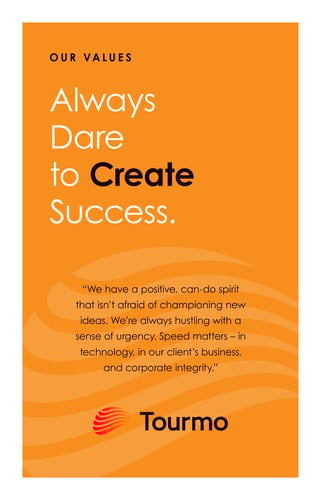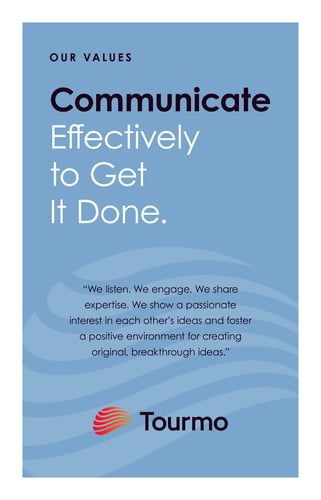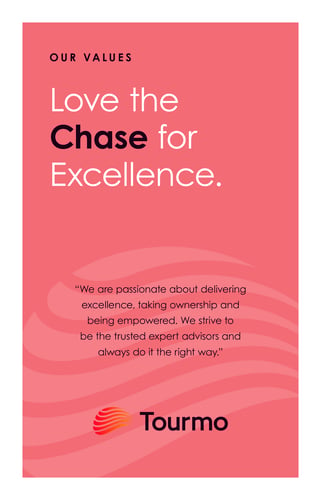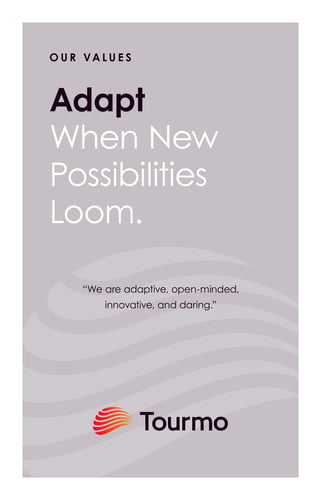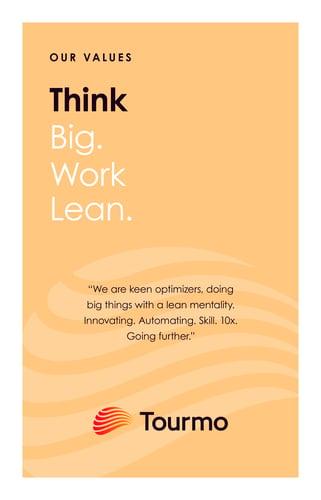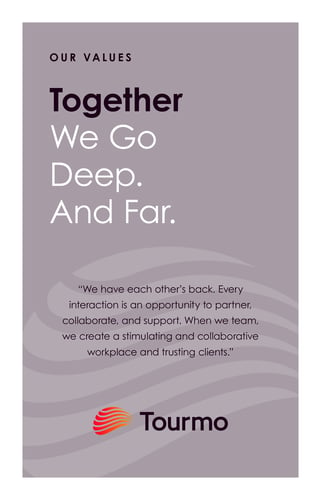 Stewards of Success
Meet our leadership team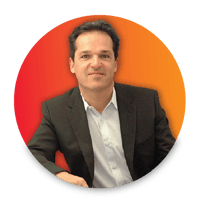 Marc Brungger
CEO
Marc is CEO of Tourmo™, responsible for expanding and executing a new, audacious roadmap to put Tourmo at the forefront of a new era in Artificial Intelligence-based mobility platforms. Prior to joining Tourmo, Mr. Brungger held a series of leadership positions, successfully strengthening several technology companies through transformative stages.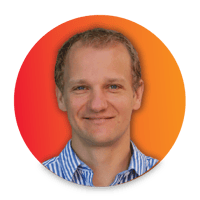 Dr. Lukas Kuhn
CTO & Founder
Lukas is the CTO & Founder of Tourmo™, engineering behavior-based software solutions that enable telematics service providers to offer next-gen analytics for mobile applications. Lukas designed the Tourmo™ platform. It offers valuable geo-positioning, behavior analysis and telematics solutions.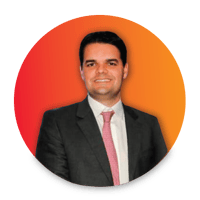 Ricardo Silva
CRO
As CRO for Tourmo™, Ricardo is responsible for leading the sales and service teams to drive and accelerate revenue and customer satisfaction. Ricardo has 20 years of focused leadership in client satisfaction, a world-class repertoire of sales and operational excellence and record-breaking track of growth for previous companies.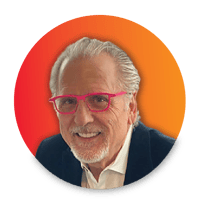 Neil Anderson
CMO
As CMO of Tourmo™, Neil is responsible for brand strategy and all go-to-market initiatives. He brings more than 25 years of general business and marketing management experience to Tourmo. Neil has led the growth strategy for many successful tech companies from startups to large publicly traded corporations.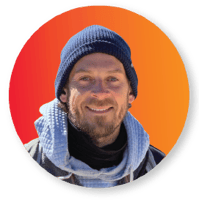 Steven Pifko
SVP Engineering
Steven is Senior Vice President of System Engineering at Tourmo™. Possessing more than 15 years of experience in systems engineering, he oversees the design and implementation of sensing algorithms and control systems, product reliability, and data analysis.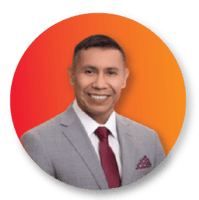 Raul Pulido
CFO
Raul is a Certified Public Accountant (CPA) with 20 years of experience in finances and accounting. In addition to working at PWC and Deloitte, he has held positions of VP of Finance at Proficio, and US Controller at NatureSweet. Raul has led multinational teams across Europe and Latin America within various industries.
Empower workforce efficiency with an open unified system
Experience the benefits of system-driven accountability, empowering drivers, field workers, and managers with decision guidance, automated coaching, and prioritized tasks to improve safety, sustainability, and overall workforce and client engagement.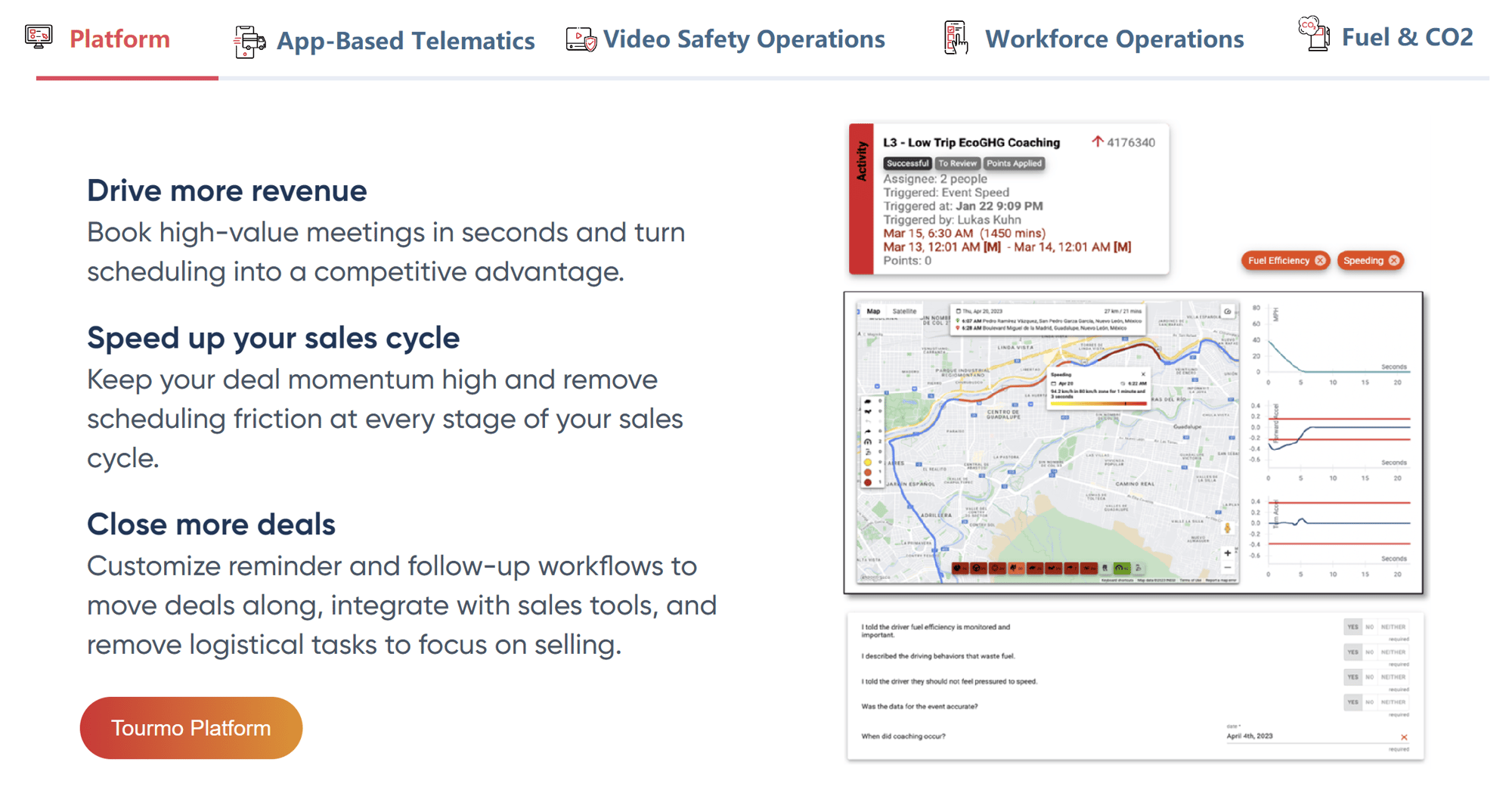 Let's get started!
Here's how we do it

Solutions Consultation
Schedule a Demo