Do You Want to Improve Your Company's Fleet Fuel Management Processes?
We've created this page to help you learn more about how Tourmo AI can improve fleet fuel management systems.
These resources address top questions about how Tourmo can improve your fleet's fuel efficiency, eliminate fuel theft, and significantly reduce fuel costs.
Fleet Fuel Management Systems 101
Get started by reading some introductory articles that can help point you in the right direction.
Frequently Asked Questions
Q: We already use fleet management software. How can Tourmo AI improve our existing solutions?
A: Likely, your existing fleet management solutions and management processes rely extensively on manual tasks for data collection, interpretation, analysis, and reconciling fuel-related expenses. This is the starting line of where Tourmo's AI-powered solutions dramatically outperform other top industry solutions.


Q: How can AI technology improve our current commercial fleet fuel management processes?
A: AI technology enables fleet operators to uncover significant data insights far beyond exception reporting. Analysis will cut costs, and maintain flexibility in the face of rapidly shifting market trends. Further, AI technology can help improve driver safety and performance, increase fuel consumption efficiency, provide real-time fleet operations monitoring, fleet maintenance, and much more.
Q: Can Tourmo AI help to reduce fuel theft?
A: Yes, Tourmo's AI-powered platform combines fuel transaction information and vehicle location data, enabling users to monitor suspicious fuel usage in real time. Tourmo can accurately identify and eliminate ongoing fuel theft and fraud with reliable fuel data that reduces false positives.





Q: Does Tourmo AI help improve driver safety and performance levels?
A: Yes, our automated fleet driving monitoring workflows will enable you to immediately identify and address risky behavior across all your drivers, resulting in fewer accidents, lower costs, and higher engagement.
Also, a comprehensive driver scoring benefits your fleet by ability to recognize high performing drivers and create a competitive culture for continuous improvement.
Q: Why is using a fleet fuel management system important?
A: Transaction exception reporting is very common. Companies with comprehensive fleet fuel systems hold a significant advantage with enhanced reporting and access to real-time solutions. A regularly monitored fuel program with clearly directed areas of improvement made available have an immediate impact on fuel costs for your fleet.
Q: Do we need to replace our current software to use Tourmo AI?
A: No, we can work with and enhance your fleet management software, and work with your existing hardware and software data sources. There's no costly "rip and replace" involved. Our approach will enable you to get the most out of your existing investments while avoiding the cost, disruption, and delay associated with additional changes.
Improve Fleet Fuel Management With Tourmo's Fuel & CO2 Solution
"Increase fuel efficiency, minimize fuel theft, and reduce your fleet's carbon footprint with our AI-powered platform."
Looking for the best fuel management system? With Tourmo's Fuel & CO2 solution, you can monitor your fleet's fuel efficiency, performance levels, and environmental impact with the data you receive. Tourmo AI can help automatically reconcile fuel transactions while identifying signs of potential fuel theft. Further, Tourmo helps fleet drivers to learn to use less fuel from the system, while our gamification and rewards system motivates and encourages driver participation.
Fuel Theft Analysis
We will reconcile your fuel transactions and uncover suspicious activity—this goes beyond vehicle location matching.
Fuel Card Integration

Fuel Transaction Reconciliation

The most advanced fuel theft analysis available
Greenhouse Gas Reporting
Automatically prepare regulatory reporting about your fleet's carbon footprint.
GHG Protocol-Compliant Reporting

On Demand and Scheduled





Contextualized Inefficient Driving Analysis
Context-aware driving behavior analytics. We'll help you process mobility data from any smartphone, tablet, or existing telematics device to produce deep insight into driving behaviors—no matter what you are driving or where. When combined with a purposeful scoring system and positive reinforcement coaching, it will increase fuel efficiency while minimizing the need for supervisor involvement.
Inefficient Driving Identification

Automated Driver Feedback

Driver Ranking, Gamification, and Benchmarking, Positive Recognition

Competitive Culture for Continuous Improvement
Workflow Management
AI-powered fleet fuel management system that delivers automation, task management, insights, and transparency across organizations to expose the value from your data and integrate it into your workflows.
Fully Integrated Business Intelligence Suite

Workflow Automation

System-driven Escalations

Measure & Track KPIs

Alerting & Reporting





Tourmo's AI-powered platform provides support to the following industries:
Partner with Tourmo —
We Can Make a Difference in Your Company
The Tourmo AI-powered platform has more than 600,000 users in 151 countries. Our technology isn't just cutting-edge; it's patented in the USA to make it a solution like no other, utilizing AI and Machine Learning to make better driving behavior analysis and decisions virtually automatic.
Contact us today today to learn more about how Tourmo AI can add value and cover gaps in your current fleet fuel management solution!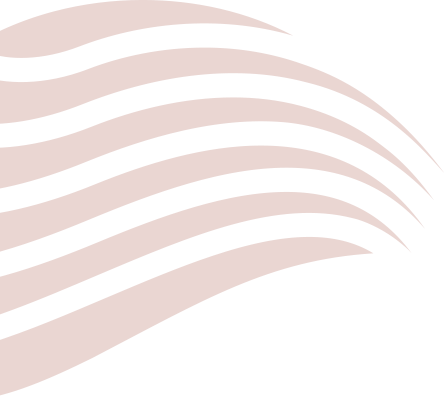 Ready to automate your mobility workflows?
Schedule a Live Demo