Do You Need Advanced Fleet Management Solutions to Stay Competitive?
We've created this page to help you learn more about how Tourmo AI's advanced fleet management solutions can dramatically improve operational efficiency and fleet performance levels.

These resources will address top questions about how Tourmo can boost productivity, reduce costs, and improve satisfaction.
Advanced Fleet Management Solutions 101
Get started by reading some introductory articles that can help point you in the right direction.
Frequently Asked Questions
Q: We already use fleet management software. How can Tourmo AI improve our existing solutions?
A: Likely, your existing driver behavior processes rely extensively on manual data collection, analysis, and interpretation. Traditionally, telematics only based driver behavior is event-based, normalized by hours or miles.

This is the starting line of where Tourmo's AI-powered solutions dramatically outperform other top industry solutions with automated workflows driven by prioritization and exception management and based on a patented contextualized scoring approach that considers traffic, weather, and geography (to name a few included conditions).
Q: How does Tourmo AI improve efficiency and performance levels?
A: Tourmo's fleet automation software enables you to easily apply the power of artificial intelligence to automate manual, time-consuming processes so you can get more done with the same resources.

Tourmo AI can help boost productivity, monitor whether work is being completed as planned, streamline service delivery and manual task reporting, and help businesses make necessary adjustments around the clock with less cost.




Q: How can AI technology optimize my fleet management solutions?
A: Due to developing technology and increasing data available businesses will need the assistance of AI technology to surface actionable exceptions, prioritize tasks, and become efficient in their decision making processes.

Our Workforce Operations solution can provide visibility to optimize your plans and deployments and enable real time resource and asset adjustments.



Q: Can Tourmo improve customer and employee satisfaction?
A: Inaccurate and inconsistent communication frequently leads to lower satisfaction rates. Tourmo's AI-powered platform can help you automate communications and processes to your customers to improve both customer and employee satisfaction.

Further, Tourmo's programs allow for gamification and positive recognition of desired behaviors. Automated feedback and coaching quickly identifies and addresses risky behaviors, resulting in fewer accidents and lower costs.
Q: Do we need to replace our current software to use Tourmo AI?
A: No, we can work with and enhance your fleet management software and leverage your existing hardware and software data sources. There's no costly "rip and replace" involved.

Our approach will enable you to get the most out of your existing investments while avoiding costs and delays associated with additional and disruptive changes.
Q: Can Tourmo help increase fuel efficiency and minimize my fleet's CO2 footprint?
A: Tourmo's automated workflows help drivers become aware of their inefficient driving behaviors that will improve fuel efficiency.

Further, the Tourmo application makes it easy to monitor your fleet's fuel efficiency, performance, and environmental impact.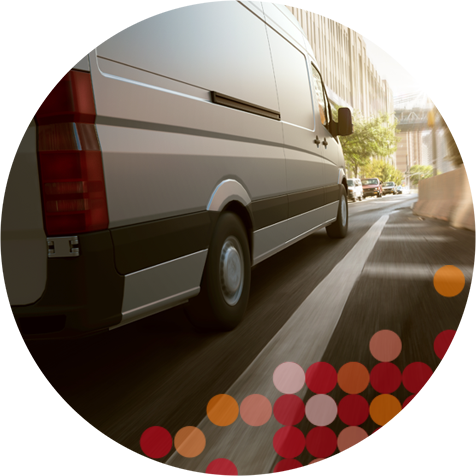 Improve Fleet Management Processes With Tourmo's
Workforce Operations
Solution
"Dramatically improve operational efficiency and outcomes for your mobile workforce with advanced fleet management solutions."
Tourmo's Workforce Operations will allow you to monitor and verify your workforce operations, improve efficiency and productivity, and get more done with the same resources.

Further, it can automate every process in your organization, allowing you to know that you're on track, adapt automatically as needed, ensure compliance, and keep your team and customers up to date in real time.
Worker Readiness
We'll provide the tools you need to ensure your workforce, vehicles, and equipment are prepared for their jobs.
Examples include:
Journey Management (trip submission and approvals)

Worker Qualification Verification

Worker Fit-for-Duty Verification
Work Tracking
Our AI-powered mobile workforce solutions will track whether work is being completed as planned.
Our platform will notify your customers and take action via automated workflows when there is a change.
Identify and manage client site delays, unexpected stops, route deviations, and out-of-sequence deliveries.

Examples include:
Service Visit Monitoring & Verification





Automated Progress Updates




Real Time ETA





Activity/Inactivity Monitoring
Task Automation
We offer advanced fleet management solutions that are highly configurable.
Transform your unique business processes and forms so that each step is managed automatically and with consistently high quality, efficiency, compliance, and safety.
You will improve customer interactions, efficiency, accountability and auditability.
Examples include:
On-Site Process Management





Field Service Issue Reporting





Custom Process Automation




Electronic Forms
Workflow Management
AI-powered business process management that provides automation, task management, insights, and transparency across organizations to assist you in extracting value from your data and integrating it into your company's unique workflows.
Examples include:
Fully integrated business intelligence suite





Workflow Automation





Measure & Track KPIs





Alerting & Reporting



Tourmo's AI-powered platform provides support to the following industries:
Partner with Tourmo — We Can Make a Difference in Your Company
The Tourmo AI-powered platform has more than 600,000 users in 151 countries. Our technology isn't just cutting-edge; it's patented in the USA to make it a solution like no other. It utilizes AI and Machine Learning to make better driving behavior analysis and decisions virtually automatic.
Contact us today to learn more about how Tourmo's advanced fleet management solutions can add value to your fleet enterprise!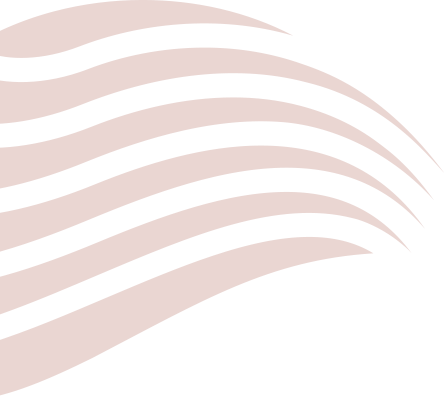 Ready to automate your mobility workflows?
Schedule a Live Demo