The fleet safety technology market is rapidly expanding, offering various solutions like telematics systems, dashcams, collision avoidance systems, and more. The number of fleet safety suppliers, programs, and technologies available can be overwhelming. Despite the increasing availability of safety technologies in vehicles, the latest traffic fatalities estimate report from the National Highway Traffic Safety Administration shows a 13% increase in fatalities from crashes involving at least one large truck compared to 2020.

To address this alarming trend, this comprehensive guide aims to shed light on the latest safety technologies, their limitations, and how advanced AI and machine learning capabilities are revolutionizing the industry. We will delve into how these cutting-edge technologies are overcoming previous limitations to enable companies to make real-time decisions and reduce safety risks, ultimately contributing to safer roads for everyone.
Top Fleet Safety Technology

1. Telematics
Telematics systems gather information on a vehicle's location, speed, acceleration, braking, and other variables using GPS and other sensors. This information can be used to monitor how drivers behave, spot high-risk drivers, and offer personalized coaching and training.
2. Dashcams
Dashcams give fleet managers a 360-degree view of the area around a vehicle, enabling them to spot risky driver behaviors and offer individualized coaching and training to enhance driving performance.
3. Collision Avoidance Systems
These systems use cameras, sensors, and other technology to determine when a car is too close to an object and automatically apply the brakes or take other corrective actions to prevent a collision.
4. Automatic Braking
Automatic emergency braking (AEB) is a safety technology that detects potential collisions and activates the brakes to slow down or stop a vehicle before impact. It utilizes radar and cameras to identify hazardous situations.
5. Adaptive Cruise Control
Adaptive cruise control (ACC) uses sensors such as radar or cameras to adjust a vehicle's speed, maintaining a safe distance from the vehicle in front. It can stop the car and resume driving; useful for long highway drives or heavy traffic.
6. Fatigue Monitoring Systems
Utilizing cameras and other sensors, fatigue monitoring systems can identify symptoms of driver fatigue, such as drooping eyelids or erratic driving behavior, and send alerts to the driver or fleet manager.
The Limitations of Current Fleet Safety Technology
The fleet management industry has seen an influx of safety technologies in recent years. However, it is critical to recognize their limitations.
Dash cams and telematics systems, for example, collect extensive data on vehicle and driver performance. These technologies collect massive amounts of data, such as vehicle speed, fuel consumption, driver behavior, and road conditions. However, analyzing and contextualizing this data takes time and requires ongoing human management and oversight.
As a result, having a team of trained personnel to monitor the collected data, identify any problems, and implement measures to improve driver safety and vehicle performance is critical. Without continuous human management, these technologies may not provide the intended benefits, and their effectiveness may be limited. Worse, they may leave businesses struggling to discover actions that significantly impact safety.
The limitations of fleet safety technologies highlight the importance of developing more advanced data analysis tools, such as AI, machine learning algorithms, and automated workflows. These tools can help fleet managers go beyond traditional data analysis and outdated technologies that provide only basic compliance and reporting features and make better decisions in real-time to improve overall safety.
Tourmo's Resource Center — Related Articles
The Future of Fleet Safety Technology
The increased use and application of AI, machine learning, internet of things (IoT), and automation alleviates the burdens of human analysis and improves a company's readiness to implement change. Thus, users can make decisions to reduce risk in real-time, significantly impacting the future of fleet safety technology.

The scalable and targeted training programs enabled by these technologies assist fleet managers in addressing risky behavior and improving overall safety, and only intervening when necessary. Further, adding reward and gamification features will improve driver engagement and satisfaction.
AI and machine learning (ML) technologies are also expected to play a role in deploying self-driving cars, predictive maintenance (PdM), and advanced collision avoidance systems, helping predict and respond to potential collisions more accurately and quickly.
Make Your Mobile Workforce Safer
"Tourmo's AI-powered mobile workforce solutions will help you maximize the safety of your workforce through improved accuracy and program automation."
Improve visibility, validation, and verification with our AI-driven platforms.
Our automated Video Operations workflows help you fully incorporate video into your operations. We integrate with and improve existing camera systems. Our technology simplifies the management of multi-camera complexity and custom video triggers. With full visibility into video-enabled workflows that can be customized for your business, you'll have quick and easy access to all video footage. Plus, you can share it with customers and third parties to protect your drivers, equipment, and bottom line.

Enhance Existing Cameras
Camera systems can be expensive when you factor in the hardware, installation, and vehicle downtime. Instead of replacing them, we can work with your existing cameras to extend the capabilities so you get the most out of your investment.
Accuracy-Boosting Data Reprocessing

AI-Powered False Positive Reduction

Contextualized Event Evaluation

Accurate Camera Health Analysis

Partner Service Verification Portal

Flexible Automated Workflows
To incorporate fleet management video analytics, create automated workflows tailored to your needs. Route video-related tasks to appropriate people and track actions. Incorporate desired business logic for a user-friendly approach that goes beyond simple alerts.
Configurable Review and Coaching Workflows

System-driven Escalations

On-Demand Video Review

Camera-Health Maintenance Workflows





Countless Video Triggers
We enable you to add virtually any data source as a trigger to retrieve video segments and feed them into automated workflows, so they don't overwhelm your managers. This powerful capability lets you incorporate fleet management video analytics in unique ways into your operations.
Auxiliary Inputs and Sensors

Livestream Video

Historical On-Demand Video

Service Verification

Service Exceptions

Flexible Reporting and Rich Analytics
Tourmo's platform provides cross-functional and cross-application reporting to identify key leading indicators to improve across. Dashboards with fleet management video analytics and key metrics are available anytime. You can set up to receive system generated exceptions and be alerted when notable issues arise.
Fully Integrated AI Platform

Flexible Dashboards and Reports

Measure and Track KPIs

Configurable Alerts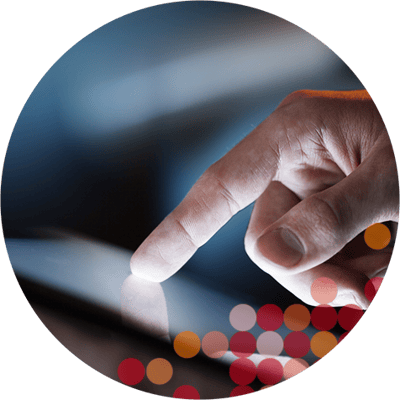 Tourmo's AI-powered platform provides support to the following industries:
Partner with Tourmo: We Can Make a Difference in Your Company
The Tourmo AI-powered platform has more than 763,000 users in 151 countries. Our technology isn't just cutting-edge; it's patented in the USA to make it a solution like no other. It utilizes AI, Machine Learning, and automated mobility workflows to make better driving behavior analysis and decisions virtually automatic.
If you're interested in learning more about how Tourmo's AI-powered platform can dramatically boost your mobile operations' productivity, safety, sustainability, and satisfaction of customers and employees, contact us today!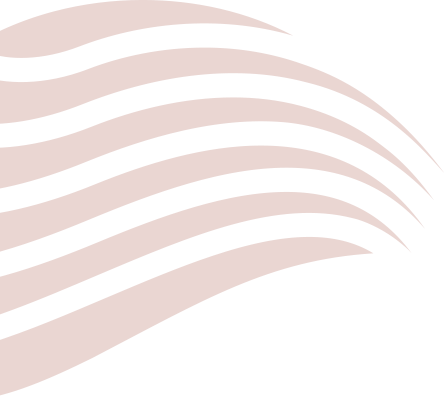 Ready to automate your mobility workflows?
Schedule a Live Demo