Assess risky behavior fairly using context-aware AI


Automate driver coaching


Motivate drivers with healthy competition


Understand performance compared to other fleets


Manage by exception
How is driver behavior affecting your performance and bottom line?

Rising insurance premiums and vehicle maintenance costs


Difficulty retaining good talent and managing third party drivers


Lack of time to administer a driving improvement program

You need to eliminate drivers' risky behaviors by identifying them and correcting them before they result in accidents and higher costs.
What can you accomplish with total visibility?


Driving Behavior Case Study
How a national auto parts retailer improved safety and lowered costs with Tourmo Driving Behavior.
We usually pilot all of the solutions our company are looking at, and I've got to tell you, it is just great to be able to pilot a solution that simply works!
District Manager, Large Auto Parts Delivery Company, North America

Fleet Driver Monitoring workflows make efficiency possible.
Discover how Tourmo's Fleet Driver Monitoring automation workflows can help you improve driver safety, lower insurance and fuel costs, increase driver engagement, and reduce driver churn.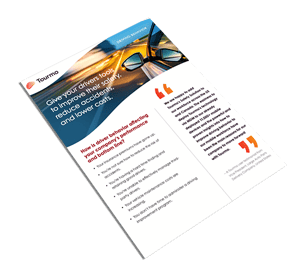 Reduce risky driver behaviors, improve safety, and reduce costs with our AI-driven platform.
Our automated Fleet Driving Monitoring workflows enable you to immediately identify and address risky behavior across all your drivers, resulting in fewer accidents, lower costs, and higher engagement. Empower drivers to make changes themselves or, when necessary, get them live one-on-one coaching. Gamification and rewards motivate and encourage driver participation.

Contextualized Safe Driving Analysis
We process mobility data from any smartphone, tablet, or telematics device to produce deep insights into driving behaviors and eliminate false positives. Our context-aware AI takes into account many factors, such as location and conditions, for a fair and unbiased analysis.
Comprehensive Driver Behavior Detection

Contextualized Behavior Evaluation

Accurate Event Data (reduce false positives)

Individual Driver Risk Assessment

Feedback Coaching and Rewards
We apply a multidimensional scoring approach to help companies evaluate driving ability based on handling and focus so they can quickly correct poor driving, incentivize good driving, and uncover hidden behavior trends.
Automated Driver Feedback

Driver

Recognition

Program

In-Cab Driver Audio Notifications

Crash & Near Collision Alerts

Driver Scorecards and Ranking
Driver scorecards are created for each driver with their individual behavior scores as well as an overall score. Scorecards let the drivers know how they are doing from week to week and, optionally, as compared to part or all of the company.
Driver, Team, and Company Scorecards

Driver Ranking

Gamification

Driver Benchmarking

Trip Awareness
We keep a log of each driver's trips and when and where incidents occur then make that available for driver coaching, or directly in our feedback to drivers.
Trip Logs

Incident Markers and Details

On/Off Duty Toggle

Workflow Management
AI-powered fleet driver behavior monitoring that delivers automation, task management, insights, and transparency across organizations to expose the value from your data and integrate it into your workflows.
Fully Integrated Business Intelligence Suite

Workflow Automation

System-driven Escalations

Measure & Track KPIs

Alerting & Reporting
We'll work with your existing system.



Our modern open architecture platform is designed to easily integrate with your existing systems and hardware. Our approach allows you to get the most out of your existing investments without requiring the cost, disruption, and delay of having to make more changes.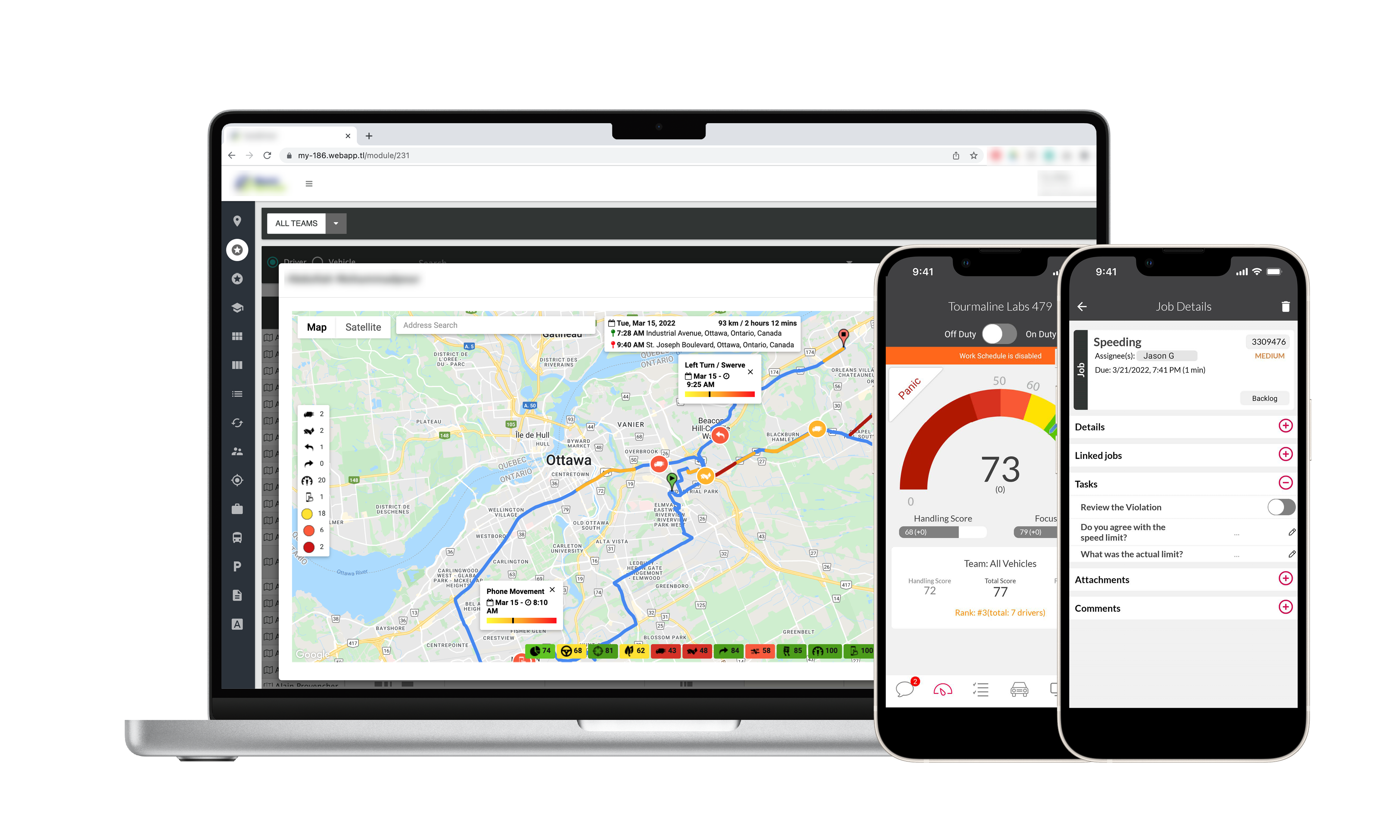 Ready to automate your mobility workflows?
Schedule a Live Demo
"After implementing and getting the full benefit of the Tourmo platform, we have seen a drastic reduction in rollovers. In fact, we had zero rollovers in Q4 – a reduction of about 80%. This, together with fewer incidents, reduced our insurance premium by $500,000. I've been in the fleet/driver management business for a long time, and I never thought I would hear my drivers approaching their managers and ask, "How else can I improve my score?" The in-app gamification and coaching have transformed the business"
VP of Operations, A Large Building Supply Company, United States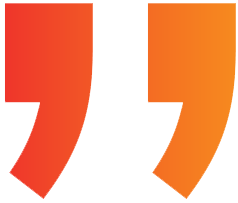 "We are happy to add Tourmo's Safety Solution to our workforce across the US and Canada. The easiness to deploy Tourmo's technology via MDM to our already deployed 11,000+ mobile devices and the powerful and proven insights into how to improve driving behavior to our mobile workforce have been the main reasons for our company to move forward with Tourmo."
Vice President, Large Auto Part Delivery Company, Unites States