FUEL AND CO2
Increase fuel efficiency and reduce your carbon footprint with better driver behavior.
Empower your drivers to use less fuel. Understand suspicious fuel transactions or use. Know how your fleet fuel management system is performing, stay on top of regulations and reporting, and reduce your environmental impact.


Evaluate and improve fuel efficiency

Motivate and reward
driver behavior


Identify potential fuel theft


Automate audits, reviews, and reporting


Manage by exception
What is a lack of visibility into fuel efficiency and CO2 emissions costing your company and the environment?

Rising fuel spend and no data to support strategy for usage reduction.


Difficulty identifying and preventing potential fuel theft.


Inability to accurately report to the government on your fleet fuel management system and CO2 footprint
You need to monitor and verify your workforce operations, improve efficiency and productivity, and get more done with the same resources.
What can you accomplish with total visibility?
Fuel Cost Management Case Study
How a national food service distributor saved $1.2M by eliminating fuel theft.
We have 4 people working on fuel data analysis at any given time spending hours every week and we are still losing about $300,000 to fuel theft annually. I have been looking for 2 years for this solution.

Logistics Manager, Food Industry
Fuel & CO2 workflows make efficiency possible.
Discover how Tourmo fleet Fuel management system can help you improve fuel efficiency, eliminate fuel theft, and realize a substantial reduction in fuel cost.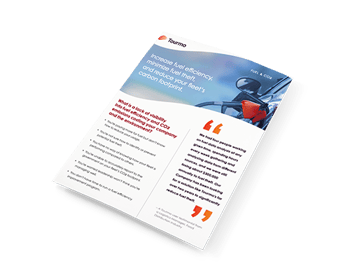 Increase fuel efficiency and reduce CO2 emissions with our AI-driven platform.
With an automated fleet fuel management system, your drivers can learn from the system to use less fuel, and you can automatically reconcile fuel transactions while identifying potential fuel theft. Gamification and rewards motivate and encourage driver participation. With the data you receive, you can monitor your fleet's fuel efficiency, performance, and environmental impact.

Fuel Theft Analysis
We will reconcile your fuel transactions and uncover suspicious activity—this goes beyond vehicle location matching.
Fuel Card Integration

Fuel Transaction Reconciliation

The most advanced fuel theft analysis available

Greenhouse Gas Reporting
Automatically prepare regulatory reporting about your fleet's carbon footprint.
GHG Protocol-Compliant Reporting

On Demand and Scheduled

Contextualized Inefficient Driving Analysis
Context-aware driving behavior analytics. We'll help you process mobility data from any smartphone, tablet, or existing telematics device to produce deep insight into driving behaviors—no matter what you are driving or where. Combine it with a purposeful scoring system and positive reinforcement driver coaching that enable you to proactively increase fuel efficiency while minimizing supervisor involvement.
Inefficient Driving Identification

Automated Driver Feedback

Driver Ranking, Gamification, and Benchmarking

Workflow Management
AI-powered fleet fuel management system that delivers automation, task management, insights, and transparency across organizations to expose the value from your data and integrate it into your workflows.
Fully Integrated Business Intelligence Suite

Workflow Automation

System-driven Escalations

Measure & Track KPIs

Alerting & Reporting
We work with your existing systems.
Tourmo Integrates With
We work with your existing systems.


Tourmo

Integrates With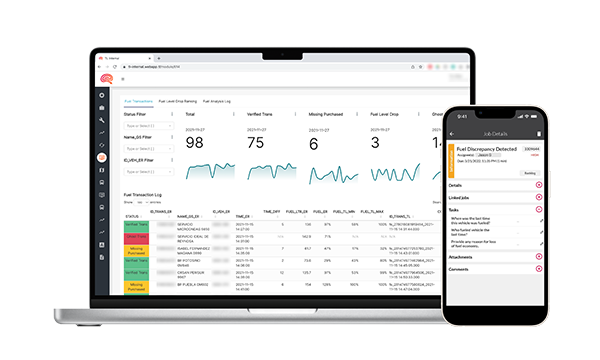 Ready to put our automated workflows to work for your enterprise organization?
Schedule a Live Demo
"Since automating with Fuel and CO2, we've increased our fuel efficiency by 55% and reduced manual reporting by 35%. My drivers are enjoying the rewards they're getting by learning how to use less fuel."
Logistics Performance Director
"With Fuel & CO2, I don't have to guess; I know I'm compliant with government CO2 regulations."
Vice President of Logistics
A Top 3 Global Oil & Gas Company, North America