Leverage existing camera investments


Capture video of predictive, contextualized events

E

nsure operational efficiency with system-driven workflows


Share video with customers or third parties


Increase system availability with improved camera health data


Manage by exception
What is the impact of not having video effectively incorporated into your operations?

You have a hard time obtaining data from an event, even though you have dash-cams.


You have no way of verifying who's right when a customer and driver disagree.


Lack of visibility into complete, end-to-end lifecycle of a scheduled service.

You need to capture the right events at the right times, access and share them with key stakeholders, and use the insights to respond in ways that protect your customers, team, and company.
What can you accomplish with total visibility?
We have been working with Tourmo for 3 years and with their AI platform we have been able to win 70% of the business of the world largest package delivery company. Tourmo has drastically reduced the number of false positives and the need for manual video review which allowed us to offer a better value – quality and price – to our end customer.
A Tourmo user testimonial from CEO, Large Video Telematics Provider – North America

Video Operations workflows make efficiency possible.
Discover how Tourmo Video Operations workflow can help you increase ROI from existing fleet management video analytics and reduce false positives, technician calls, and manual overhead.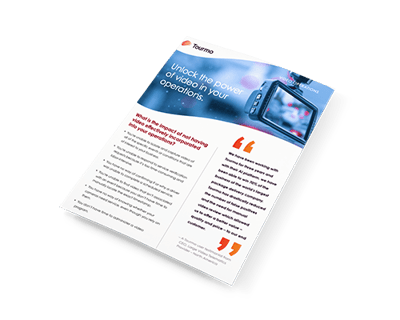 Improve your visibility, validation, and verification with our AI-driven platforms.
Our automated Video Operations workflows help you fully incorporate video into your operations. We integrate with and improve existing camera systems. We can help you manage multi-camera complexity and custom video triggers with ease. You'll have full visibility into video-enabled workflows that can be specific to your business, plus quick and easy access to all video, and the ability to share it with customers and third parties to protect your drivers, your equipment, and your bottom line.

Enhance Existing Cameras
Camera systems can be expensive when you factor in the hardware, installation, and vehicle downtime. Instead of replacing them, we can work with your existing cameras to extend the capabilities so you get the most out of your investment.
Accuracy-Boosting Data Reprocessing

AI-Powered False Positive Reduction

Contextualized Event Evaluation

Accurate Camera Health Analysis

Partner Service Verification Portal

Flexible Automated Workflows
Integrating fleet management video analytics into your operations doesn't have to be difficult. The key is automated workflows that are configurable for how you want to work. Route video enhanced tasks or tasks triggered from video to the right people to take action, and track that action is actually taken. Embed your desired business logic into the workflows. This goes way beyond simple alerts while being easier for your organization to use.
Configurable Review and Coaching Workflows
System-driven Escalations
On-Demand Video Review
Camera-Health Maintenance Workflows

Countless Video Triggers
We enable you to add virtually any data source as a trigger to retrieve video segments and feed them into automated workflows so they don't overwhelm your managers. This powerful capability lets you incorporate fleet management video analytics in ways that are unique to your operations.
Auxillary Inputs and Sensors

Livestream Video

Historical On-Demand Video

Service Verification

Service Exceptions

Flexible Reporting and Rich Analytics
The Tourmo platform includes a fully integrated business intelligence suite so you can track your organization's progress toward its goals. Dashboards with fleet management video analytics and key metrics are available at any time, or you can receive an alert when conditions occur or something isn't trending the way you want it to.
Fully Integrated Business Intelligence Suite

Flexible Dashboards and Reports

Measure & Track KPIs

Configurable Alerts
We'll work with your existing system.



Our modern open architecture platform is designed to easily integrate with your existing systems and hardware. Our approach allows you to get the most out of your existing investments without requiring the cost, disruption, and delay of having to make more changes.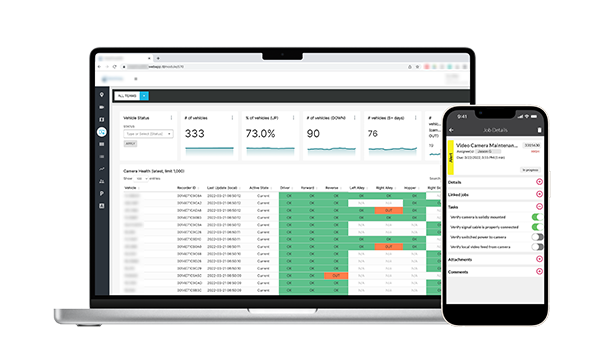 Ready to automate your mobility workflows?
Schedule a Live Demo