Fleet Safety Best Practices: 6 Steps to Get Results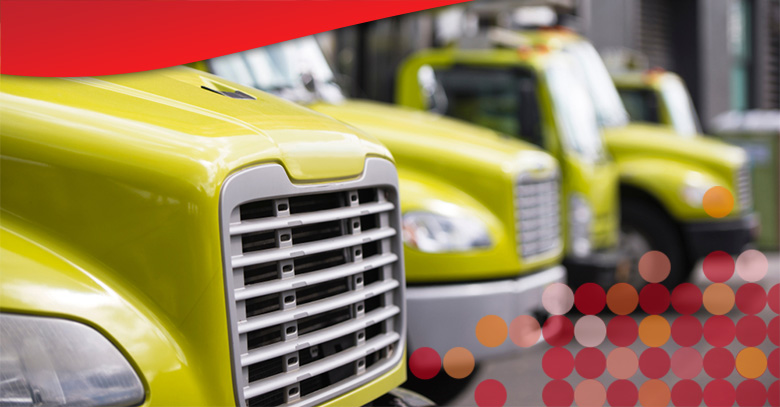 Fleet safety is a top priority for enterprise organizations in today's fast-paced business environment. Accidents can be costly, not only in terms of vehicle damage but also in terms of lost productivity, legal liabilities, and brand reputation. Considering this, businesses must take proactive steps to reduce risk in their fleets continuously.
This article will discuss fleet safety best practices and explain how using an AI-powered mobile workforce solution, such as Tourmo AI, can help businesses better understand driver behavior and make a real difference in improving safety.
The Limitations of Fleet Safety Technologies
While the market is flooded with safety technology such as telematics systems, GPS, auto braking, lane departure warnings, and dashcams, it might be tough to decide which path to take to safeguard your drivers and achieve the desired accident-free result.
Further, even the best fleet safety technology misses certain safety events and produces inaccurate assessments of driver performance. They can also make it difficult for businesses to interpret and contextualize the data they collect in a meaningful and actionable way.
To help you get started, we've provided a brief overview of their limitations below.
Telematics Systems
While telematics solutions are widely used in the industry, they can present significant difficulties regarding daily data analysis. These solutions generate large amounts of data, making it extremely challenging for managers and stakeholders to identify and address real-time safety issues.
Telematics solutions may require continual monitoring, overburden managers with excessive daily alerts, and provide data that can be complex and difficult to interpret without the right tools and expertise.
Telematics

Data Analysis Challenges

GPS location data

Data accuracy and consistency

Reviewing large volumes of data

Identifying patterns and trends in data

Vehicle performance data

Interpreting data from several systems

Integrating data from multiple systems

Identifying critical issues and taking action

Driver behavior data

Data accuracy and consistency

Identifying and prioritizing risky behavior

Providing actionable insights and ongoing training to improve safety and performance
GPS Technology
While GPS technology is useful for tracking vehicle location and optimizing routes, it falls short when it comes to understanding driver behavior and identifying risk. GPS alone will not offer enough information for an enterprise organization to detect and address risky driver behaviors such as hard braking, cornering, and speeding.
GPS data can be difficult to interpret effectively when other contextual elements, such as weather and road conditions, are not considered.
GPS

Data Analysis Challenges

Location data

Large volumes of data

Identifying patterns and trends

Ensuring data accuracy and consistency

Route data

Analyzing historical route data for inefficiencies

Identifying factors that cause delays and deviations

Route optimization for safety and efficiency

Geofencing data

Monitoring driver behavior and adherence

Identifying areas of frequent violations

Alerting managers to safety or security risks
Dash Cams
Dash cam technology can help capture video footage of driving events, but it, like other solutions, can overwhelm fleet managers with the sheer volume of data generated by these systems. Further, drivers may resent the presence of driver-facing cameras and see them as an invasion of privacy.
Camera footage may not always provide the context to interpret driver behavior. It might also be challenging to tag events, retrieve events, and review data. As a result, managers may be unable to identify and address safety issues in real time.
Dash Cams

Data Analysis Challenges

Video footage

Managing large amounts of data

Detecting critical incidents in video footage

Identifying patterns and trends in footage

Audio recordings

Ensuring data privacy and security

Detecting critical incidents in recordings

Metadata

Integrating data from multiple sources

Identifying underlying factors of critical incidents

Alerting managers to safety or security risks
Fleet Safety Best Practices to Get Results
Now that we've reviewed some of the top fleet safety technologies' everyday challenges, here are some best practices for businesses to follow to improve fleet safety and get results, considering the typical limitations of GPS, telematics, and dash cams:
Establish your safety objectives: Identify the most critical safety objectives for your company, such as minimizing accidents or improving driver behavior. Use this as a starting point to find the best fleet safety technology solutions.


Combine technologies: To get the most out of your fleet safety program, learn what metrics and leading indicators are most critical and biggest contributing factors to accidents. Then, combine technologies to gain a comprehensive picture of your fleet operations. GPS, telematics, and dashcams can all be useful, but each has limitations. By combining data and technologies, you can overcome these limitations and gain a more comprehensive view of your fleet operations.


Ensure data accuracy and applicability: Because these technologies create so much data, it is critical to guarantee that it is correct and consistent. You can achieve data accuracy with frequent audits and the right technology. With accurate data and an understanding of the behaviors' contributions to accidents your data set is clean and prioritized.



Improve Communication:

Effective fleet safety programs rely on effective communication. Keep drivers informed on the importance of safety, keep them engaged, and provide frequent feedback, recognition, and coaching opportunities to improve driving behavior and performance. Automated, AI-powered technologies provide these critical features, like Tourmo AI's Driver Behavior solution.



Focus on

driver behavior

:

Driver behavior is an essential component of fleet safety. Instead of focusing, Determine the most important behaviors for your enterprise, such as speeding, hard braking, or cornering, and use technology to monitor and improve them.


AI-powered automation: AI-powered automation technology is a best practice for improving fleet safety. This technology can analyze data from GPS, telematics, and dashcams to identify patterns and trends, provide a comprehensive overview of your fleet operations, and act in real-time to improve safety and efficiency. It will also reduce the time required for managers and supervisors to monitor and analyze large volumes of safety data.
Are you struggling with challenges related to fleet safety, such as difficulty obtaining data from events, disputes between drivers and customers, and lack of visibility into the complete lifecycle of scheduled service? Tourmo can help.
Our AI-powered solutions can help you overcome problems associated with the most popular safety solutions, enabling you to increase fleet safety and performance levels immediately. Our solutions provide comprehensive insights into fleet operations and leverage your current safety technologies with no expensive rip-and-replace involved.
Tourmo AI's Video Operations solution can bring several benefits to your organization, including:
Save money by leveraging your existing tech infrastructure
Time savings by managing by exception, focusing only on the most critical events
Improved safety and risk reduction with predictive, contextualized events
Streamlined, efficient operations with system-driven workflows
Enhanced customer experience by sharing video with customers or third parties
Increased uptime and system availability with improved camera health data
Tourmo AI: Optimize Your Existing Safety Technologies
Enterprise organizations must continually prioritize fleet safety to reduce the risk of accidents and associated costs. With the best practices in this article, it's possible to improve fleet safety and achieve measurable results, even in the face of common limitations of current fleet safety technologies.
Suppose your organization is currently utilizing several safety technologies and seeing diminishing returns. Consider how consistent driver training and using an AI-powered mobile workforce solution, such as Tourmo AI, can help you get the most out of your existing solutions and improve driver performance, efficiency, and safety levels.
---
Share this article:



---

Neil Anderson, CMO
As CMO of Tourmo™, Neil is responsible for brand strategy and all go-to-market initiatives. He brings more than 25 years of general business and marketing management experience to Tourmo. Neil has led the growth strategy for many successful tech companies from startups to large publicly traded corporations.