Benefits of Driver Behavior Analysis Using Machine Learning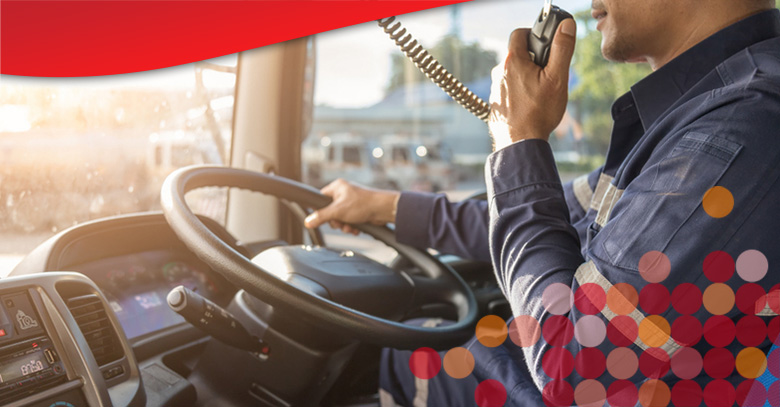 In an inflationary economic climate with rising transportation costs, cutting operating expenses and promoting driver efficiency are critical for fleet management success. Companies that rely on vehicles are always looking for new and innovative ways to accomplish both.
These strategies include driving behavior analysis using machine learning, which allows management teams to monitor individual drivers, assess their tendencies, and identify areas of improvement.
This article discusses the concept of machine learning in driver behavior analysis and lists six critical benefits of its adoption into a driver training program.
What is Machine Learning in Driver Behavior Management?
Driver behavior management solutions use machine learning to monitor real-time driving behavior. These solutions measure and monitor driver safety and vehicle efficiency to minimize operating costs and protect their employees and other drivers.
Six Benefits of Driver Behavior Analysis Using Machine Learning ​
1. Improves Efficiency
Machine learning technology generates optimal routes and promotes timely deliveries with minimal human intervention, freeing management to focus on other procedural factors. These considerations might include assigning specific drivers to particular routes based on behaviors and tendencies.
These optimization strategies are paramount in enhancing workflows and eliminating inefficiencies that diminish returns.
2. Minimizes Accident-Related Delays
Drivers are more conscious of road safety when they understand that management monitors their driving behavior in real-time and implements key performance indicators to improve performance. More cautious drivers typically cause fewer accident-related disruptions, such as:
Driver downtime due to injury
Delivery delays resulting from exchanging insurance information and resolving any disagreements

Vehicle downtime while performing post-accident repairs
Harm to other drivers
3. Reduces Maintenance Costs
Over time, vehicles can suffer from excessive wear and tear because of improper driving habits. Leveraging machine learning to monitor driving behavior and propose and implement improvements can boost capital efficiency through the following:
Increased tire lifespans
Increased brake system components
Extend oil change intervals
Keep preventative maintenance on track to avoid more costly breakdowns
The endgame for every business is high customer satisfaction. Positive customer experiences often result in repeat business and referrals. However, maintaining a client base over time requires an intelligent, route monitoring system that meets customers' ever-changing needs, offers transparency, and minimizes delivery delays.
5. Personalizes Driving Behavior Evaluation
Machine learning capabilities allow companies to evaluate all fleet vehicles and drivers in real-time. Management can better coach its fleet by taking a more personalized, driver-by-driver approach that takes into account their behaviors in context for fair yet unbiased treatment regardless of the number of drivers.
However, when implementing such a strategy into a more extensive driver coaching and training program, businesses might consider the following:
No two drivers are alike, and management should tailor one-on-one training programs based on driving pattern data specific to each driver.


Significant change is challenging to achieve and maintain, particularly in one fell swoop.
However, successfully and consistently completing more minor actions might lead to a meaningful shift over time. Management might consider building a safety culture one driver at a time to accomplish this.


The fleet is often a company's most visible and prominent representation to the public. Improving driver behavior and safety benefits the company's bottom line and helps maintain the company's image.
6. Drivers Prefer Automated Feedback
Even the most experienced drivers can make mistakes and many are not aware or would like to improve. A machine learning enabled safety program can provide fair and unbiased feedback to drivers directly so they can better understand their performance and have an opportunity to correct their habits without a supervisor having to talk to them. Save that for drivers with a pattern of risky behavior or the most severe behaviors.
What Tourmo Can Do For You
Our Driver Behavior product uses proprietary artificial intelligence technology to analyze multiple data sources and localized environmental factors to provide impartial, fair, and consistent driving behavior assessments. We do this by:
Normalizing data from various sources to detect behavior and apply policies consistently. Large fleets, or fleets with a mix of internal and third-party drivers, are more likely to use various technologies to track driver behavior.
Contextualizing driving behavior. This type of driving behavior analysis considers the context in which the driver is operating. Management should always factor in several elements influencing driving behavior to quantify a driver's actual conduct. For example, mountainous terrain may cause someone to understandably accelerate more than another driver on flat terrain.
Driver behavior can be evaluated more accurately by taking into account factors such as:
- Road Types
- Elevation and terrain
- Region-specific weather
- Speed and time to destination
- Device Type
- Vehicle Type
- Data on Mishaps
- Data on Traffic
- and more…
Reducing the number of false positives. Our AI-powered platform employs normalization, contextualization, and advanced route reasoning to eliminate inaccuracies. Whether we're processing driving data from our mobile app or reprocessing data from another source, we can significantly reduce false event positives.
Our AI-Powered Platform Can Help Improve Your Bottom Line
Driver behavior analysis using machine learning facilitates open communication between drivers and fleet operators, significantly impacting a fleet's overall performance and improving cash flows. However, doing so requires solutions that provide real-time monitoring and tailored reports to address the needs of individual drivers.
Contact us today to discover how our proprietary machine learning technologies can help you monitor your fleet's driving behavior and improve performance.

---
Share this article:



---

Steven Pifko, VP System Engineering
Steven currently serves as a Vice President of System Engineering at Tourmaline Labs™. Possessing more than 10 years of experience in systems engineering, he oversees the design and implementation of sensing algorithms and control systems, product reliability, and data analysis.