Strategies for Sustainable Last-Mile Delivery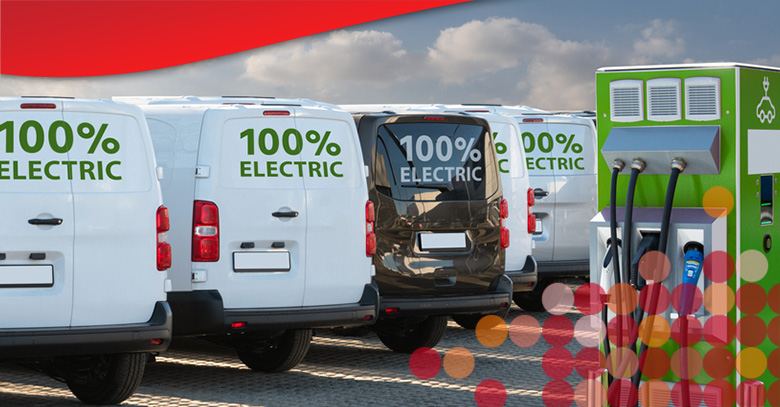 The transportation sector is a significant contributor to yearly worldwide carbon emissions, and the availability of environmentally friendly delivery options has become an essential factor in determining customers' purchasing decisions. When customers want quick delivery and eco-friendly options, the challenge becomes significant.

However, by putting sustainability first in the last mile, you can align with your organization's sustainability goals and reduce emissions and better attract and retain customers who value environmentally responsible delivery options.
Suppose you're looking for ways to make last-mile delivery safer for the environment. In that case, this article explores current and future market trends for sustainable last-mile delivery. It presents top green strategies for implementing eco-friendly and efficient delivery processes in your operations.
Sustainability and the Last Mile Delivery Market
Last-mile delivery is undergoing significant transformation due to various factors, including e-commerce, driver shortages, technological advancements, and increasing customer demands. Customers want more visibility and sustainability in their delivery options as last-mile delivery complexity grows. More than 91% of e-commerce customers say they want an eco-friendly shipping option at checkout.
In a market where last-mile delivery costs remain high, and efficiency and sustainability have emerged as top priorities for major players, a company's last-mile delivery strategies must be effective and adaptable to help offset high delivery costs while improving customer satisfaction.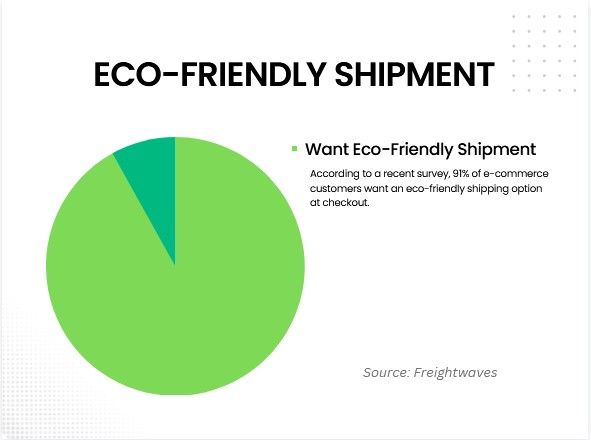 To help your organization achieve its overall sustainability goals, we've listed a few of the top strategies for sustainable last-mile delivery below for further consideration.
Zero-Emission Delivery Fleets
Historically, the last-mile delivery industry relied heavily on fossil fuels. However, motivated by sustainability goals and broader environmental initiatives, enterprise organizations managing mobile workforces are now making a concerted effort to reduce greenhouse gas emissions, air pollution, and noise pollution, all of which can harm both the environment and human health.
To accomplish this, industry leaders are implementing zero-emission delivery fleets, such as electric vehicles, bicycles, scooters, drones, robots, and others, to meet their sustainability goals, lower costs, and demonstrate their environmental commitment.
Despite concerns about the limited range of alternative delivery vehicles, electric vehicle sales have increased significantly in recent years, with improvements in range, a wider range of models available, and improved performance. Further, the majority of parcel deliveries require a range of fewer than 100 miles, which is easily achievable with today's zero-emission vehicles.
Promoting Green Delivery Options
Most last-mile delivery companies constantly look for new, advanced technologies to fulfill customer demands and expectations. However, supporting sustainable development could be as straightforward as providing and promoting eco-friendly delivery options.
Providing green delivery options and raising awareness about the environmental benefits of slower deliveries can encourage customers to make more eco-friendly choices while reducing carbon emissions and pollution significantly. As a bonus, a company's demonstrable environmental commitment can increase brand recognition and customer loyalty.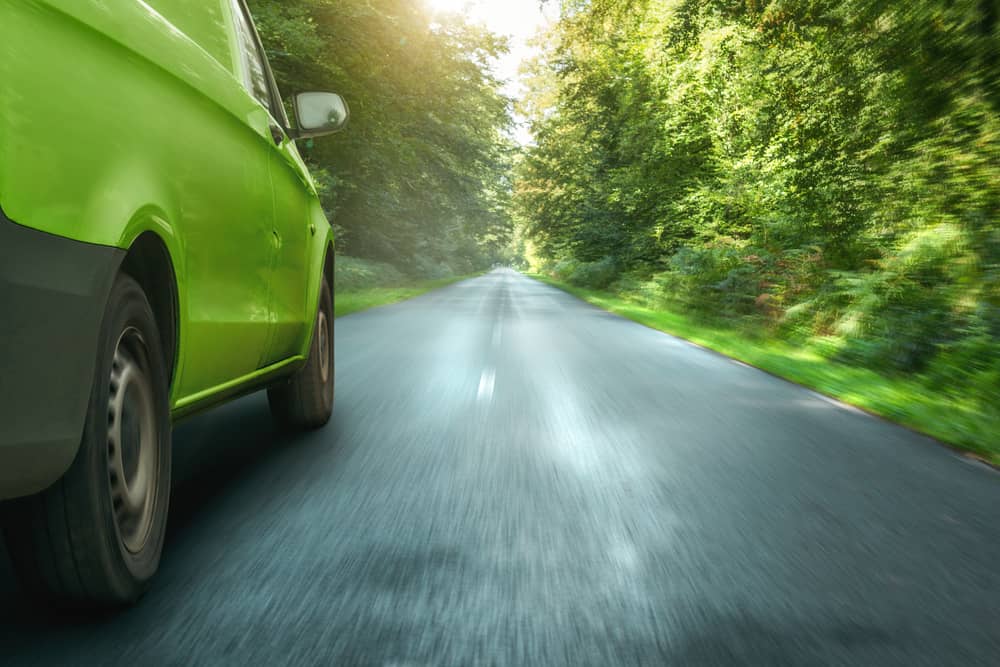 Route Optimization
Last-mile delivery is greatly improved by route optimization and planning. Effective route planning and management results in less distance traveled, less fuel consumed, and lower CO2 emissions. Effective route optimization also contributes to higher customer satisfaction rates. However, creating and executing the perfect plan can present different and unique challenges.
The use of the right technology will be critical in the continual route optimization process as well as in managing the disruptions that can derail even the best-laid plans. AI-powered technologies, such as Tourmo AI, use advanced algorithms to monitor and predict demand, assisting in the allocation of resources to the right areas at the right times.
Utilizing Data and Analytics Tools
If your existing fleet management solutions only collect data and do not use that data to make informed decisions in real time, you may miss out on a larger opportunity to optimize last-mile delivery and support long-term goals. Data and advanced analytics can help organizations in meeting their sustainability goals by providing recent and actionable information to improve their current and future delivery operations and processes, allowing them to reduce costs, fuel spend, and CO2 emissions.
Data and analytics can assist an organization in better understanding their last-mile delivery demand patterns, and customer preferences, such as preferred delivery times and locations, as well as ensuring the right resources remain available to provide both sustainable and customer-friendly deliveries.
Further, Tourmo AI's advanced AI-powered solutions can track and report carbon emissions while encouraging drivers to adopt more environmentally friendly, safer, eco-driving practices.

Tourmo's AI-powered platform enables businesses to improve their drivers' safety, efficiency, and productivity. The outcomes benefit organizations that utilize all fuels available today, including battery electric vehicles (BEV). As more fleets adopt electric vehicles, Tourmo's platform can assist you in adapting to the unique characteristics of those vehicles, resulting in fewer accidents, lower costs, and higher engagement.
Further, Tourmo's platform reports emissions in accordance with the Greenhouse Gas Protocol. It is the most widely accepted international approach for regulatory compliance with various types of vehicles and fuels. This method will provide you with reporting now and in the future as your fleet transitions through different energy sources.
When using Tourmo's Driving Behavior solution, supervisors can gain valuable and insightful real-time information about vehicles, driving behavior, and risk. Our patented technology enables users to monitor, control, and address risky driving behavior in real-time, significantly improving driver safety.
Tourmo encourages drivers to participate in gamification and improve their driving skills without needing intervention. When the system detects a pattern of unsafe driving behavior, it will contact a supervisor for further assistance.
A few example benefits of using the Tourmo Driving Behavior product include:
Up to 25% fewer accidents
Up to 10% reduction in insurance premiums
Up to 10% reduction in fuel and/or maintenance costs
Up to 50% increase in driver satisfaction
Increase in driver retention
Tourmo AI — Supporting Sustainable Last Mile Delivery
Tourmo is dedicated to helping last mile delivery organizations improve sustainability, safety, satisfaction, and productivity. Tourmo uses patented AI technology to help companies switch to electric vehicles without needing to replace existing technology solutions.
Our advanced technology also increases EV fleets' efficiency, engages drivers more, and reduces accidents, risks, liability, and costs. At the same time, companies get the most ROI from their tech stack with no rip-and-replace involved. Tourmo's implementation is fast and easy, requiring no expensive rip and replace and yielding an ROI of up to 10x in just two to four months after deployment.
If you want to improve your sustainable last-mile delivery strategies and learn more about how Tourmo can help make the transition to EV fleet vehicles a smoother, safer, and more efficient process, Contact us today!
---
Share this article:



---

Matt Braun
Matt Braun leads the Solutions Consulting team at Tourmo. He helps Tourmo customers better understand their challenges and uncover creative, efficient solutions to improve their operations. He guides them through the benefits provided by mobility workflow automation, AI-powered tools and reports, and the value of data science. Matt's focus on clear, actionable, and effective information is foundational to all prescribed solutions. Matt came to Tourmo after 15 years as Sr. Director of Performance Improvement at First Student –– an organization operating a fleet of more than 40,000 vehicles. He holds a Bachelor of Business Administrations from the University of Cincinnati and a Masters of Business Administration from Thomas More College. Matt and his wife live in the Cincinnati area where Matt coaches most of the sports of their 2 sons and daughter.