The Benefits of Mobile Workforce Technology for Your Enterprise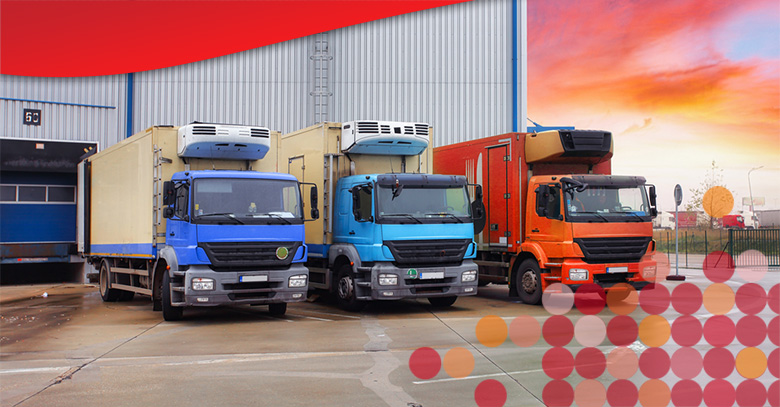 According to recent statistics, the population of mobile workers in the United States is expected to increase from 78.5 million in 2020 to 93.5 million by 2024. Management of a mobile workforce, which includes nearly anybody who is in motion, from drivers to delivery, repair, and more, has become possible thanks to the use of cutting-edge technology, such as AI, machine learning, the internet of things (IoT), and enhanced internet connectivity.
Advanced digital technologies are enabling this shift to a mobile workforce. And, as it becomes more popular, we predict that more people will choose to work remotely, necessitating the support of cutting-edge technologies like AI-powered tools, machine learning, telematics systems, and more.
This blog will first go over the benefits of utilizing mobile workforce technologies and how they can provide workers on the job with much-needed support before introducing the advantages of Tourmo's mobile workforce solution.
What Is a Mobile Workforce?
A mobile workforce consists of employees who move throughout the day and require assistance while conducting business outside a physical office. Any type of employee working outside a centralized office can be referred to as a mobile worker. This can apply to mobile healthcare practitioners, delivery drivers, field service technicians, and even agricultural field laborers.
Mobile workers, who can be dispersed across various physical locations, are a growing trend that calls for the support of advanced digital technology capable of providing connectivity and facilitating information dissemination, like vehicle telematics data, communication, and vital work performance data.
What Is Mobile Workforce Management?
The term "mobile workforce management" refers to the management practices employed, methods of operation, and equipment utilized to support a remote workforce. This process necessitates using supportive digital tools and the seamless, timely transmission of vital information to remote workers to accomplish their work on time and per company protocols.
Mobile workforce management aims to make mobile workers as efficient and productive as possible while working outside of an actual office environment. Modern technology, like Tourmo AI, can be used in this management process to measure activity and deliver fair, accurate, and unbiased information about employee performance.
The Benefits of Mobile Workforce Technologies
Recent technological developments have enabled remote workers to carry out their everyday responsibilities from practically anywhere. Completing tasks is limited only by internet connectivity and technology to facilitate communication and collaboration between workers and management.
When properly implemented, managed, and supported, mobile workforce technology can provide several advantages that lead to higher productivity levels, reduced waste, and improved employee and customer experiences.
Some of the main benefits of mobile workforce technology include:
Improved employee engagement
Increased worker productivity
Higher levels of efficiency
Enhanced customer service
Tourmo's Mobile Workforce Solution
Tourmo's AI-powered workforce solution can monitor and verify your workforce operations and provide total visibility to all managers and stakeholders. With Tourmo, you can automate your plan, monitor worker progress, and make changes as necessary while continuously updating your mobile workforce and consumers to ensure compliance and satisfaction.
With Tourmo, managers can reduce their reliance on manual tasks and human data analysis. Tourmo's AI technology can transform large amounts of data into actionable processes that can drive daily decisions and raise awareness in key areas of the company's operations.
Our AI-powered mobile workforce solution can track whether work is carried out according to the plan, will notify clients when something changes and will take action through automated workflows. Tourmo makes it easy to identify and manage issues like delays at client sites, unplanned stops, route deviations, and out-of-sequence deliveries, with additional features such as:
Service Visit Monitoring & Verification
Automated Progress Updates
Real-Time ETA
Activity/Inactivity Monitoring
Tourmo AI — Take Action With Mobile Workforce Technology
The relevance of mobile workforce technology is growing, and it has significantly improved how a mobile workforce is managed and supported throughout the day. Modern technology has enabled mobile workers to work virtually anywhere and get the assistance they need to do their daily tasks more effectively and productively.
The principles behind technology for mobile workforces go well beyond simple tracking and monitoring. With the aid of Tourmo AI, your remote workforce will be able to execute tasks just as quickly as employees based in any single physical location.
If you'd like to learn more about how Tourmo AI can integrate mobile workforce technology to improve your company's productivity and efficiency levels, Contact us Today!

---
Share this article:



---

Callie Currier, Director of Marketing
As the Director of Marketing, Callie supports the implementation of Tourmo's go-to-market initiatives. She has over a decade of experience as a growth marketer, driving increased brand awareness and engagement for SaaS organizations across the cybersecurity and data protection industries.