A Starter Guide to Predictive Analytics in Fleet Management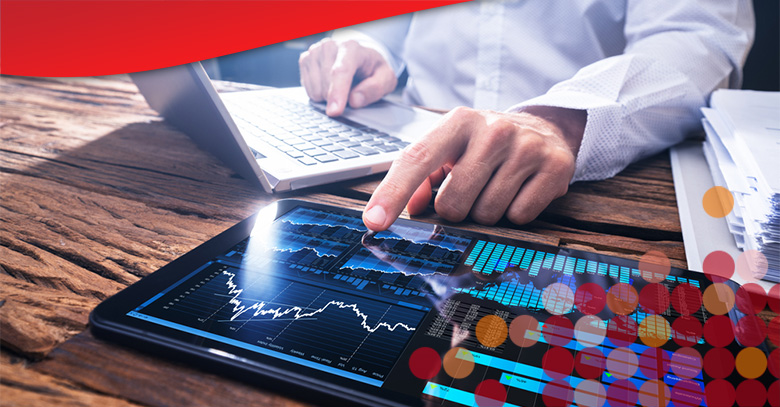 In fleet management, predictive analytics is quickly becoming a vital tool for increasing visibility and productivity. Thanks to recent advancements in AI algorithms, machine learning, and automation, fleet operations can now bypass challenges that were previously difficult to overcome.
Predictive analytics, which uses AI and machine learning to process big data and find patterns, is used to inform intelligent decision-making, reduce costs, and increase employee productivity. This innovative solution is extremely useful in all major areas of fleet operations.
While many fleet enterprises have adopted telematics technology, combining AI and machine learning with the data obtained from telematics solutions has the potential to open up new avenues for development while simultaneously boosting efficiency and safety levels.
However, not every predictive analytics engine is created equal. This blog will introduce Tourmo's AI predictive analytics as a ground-breaking technological solution capable of streamlining your operations, optimizing assignments, and providing precise delivery estimates.
What is Predictive Analytics in Fleet Management?
Predictive analytics utilizes data, algorithms, statistics, and machine learning to anticipate fleet management challenges, including driver behavior, fuel expenses, safety issues, maintenance issues, and more. Fleet managers use predictive analytics to make data-driven decisions instead of reactive ones.
Predictive analytics uses historical data from various sources, including telematics devices. Different statistical analysis methods can be used to process data. Statistical analysis can then be enhanced to give a quick and accurate analysis of massive amounts of data using machine learning and AI-powered solutions.
Examples of Predictive Analytics
We've presented examples of how predictive analytics in fleet management is applied in the field of fleet management:
Using Predictive Analytics in Logistics
In fields where high levels of time and resource efficiency are required, predictive analytics has emerged as a critical tool for success. In the current logistics market, efficiency is of the utmost importance.
Logistics companies are required to continually manage disruptions in the supply chain. They must anticipate customer purchasing trends, maximize fleet efficiency, quickly adapt to shifting shipping patterns, plan out the best possible delivery routes, and deliver goods on time and without errors.
Predictive analytics is used to facilitate logistical solutions to these everyday operational challenges and in additional areas such as vehicle maintenance, company budgeting, fuel costs, and the implementation of necessary fleet safety measures.
Streamline Operations Management with Tourmo AI
The Tourmo AI-powered platform eliminates manual tasks and speculation from fleet and workforce management. Tourmo's AI can streamline your operations via optimized assignment and accurate delivery estimates.
You and every workforce and workflow stakeholder will gain access to an open, device-agnostic platform. This platform provides you with the vital information you need to manage your service fleets as effectively as possible while lowering risk and expenses and boosting safety, compliance, and revenue.
The following are only a few of Tourmo AI's transportation and logistics features:
Device-agnostic solution for increased awareness and efficiency across all lines
of businesses and regions
Get real-time location awareness – driver/asset availability
Monitor job progress
More efficient workflow
Drive across-the-board improvement in compliance
Predictive maintenance alerts positively impact equipment downtime
Run fleets from any desktop or mobile device
Drive improved CSI and NPS (Net Promoter Score)
Increase driving safety and efficiency
The Performance Scorecard: shrink fuel expenses by ~10%
Defend against fraudulent claims of careless driving and delayed commitments
Tourmo AI — Predictive Analytics to Take Action
Although fleet enterprises that were early telematics adopters tend to utilize predictive analytics more frequently, more fleet owners are beginning to recognize its full potential.
Tourmo's AI-powered platform is opening new doors of opportunity in applying predictive analytics in the field of fleet management. Any fleet company can easily use our platform driven by advanced analytics to take preventative action and guide informed decision-making that will positively impact their bottom lines.
If you'd like to learn more about Tourmo's use of predictive analytics in fleet management, Contact us today!
---
Share this article:



---

Dr. Lukas Kuhn, CTO & Founder
Lukas is the Founder of Tourmo™. As the CTO, he engineers behavior-based software solutions that enable telematics service providers to offer next-gen analytics for mobile applications. Lukas designed the Tourmo™ platform. It offers valuable geo-positioning, behavior analysis and telematics solutions.