How to Improve ROI with Fleet Management Software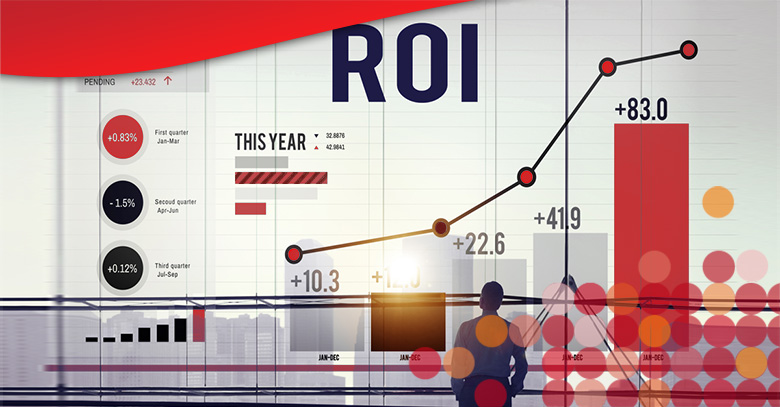 Fleet enterprises use fleet management software to their advantage in helping reduce risk and costs associated with fleet operations. Every effort should be made to maximize the Return on Investment (ROI) with technology investments as improving efficiency and reducing costs can mean the difference between staying competitive and falling behind.
This blog will go over how fleet enterprises can get the most return on their investment from their current fleet management software. We'll discuss several methods to calculate ROI and provide a common definition of what ROI is.
Further, we'll also cover what you should concentrate on to obtain the most return on your fleet management software before describing how Tourmo's AI-powered fleet operations software outperforms conventional solutions regarding advantages gained and insight supplied.
How ROI With Fleet Management Software Is Determined
Generally speaking, ROI is the comparison between an investment and financial efficiencies gained from that spend. Software with a low ROI is one whose costs and benefits are not balanced, implying that the benefits gained do not outweigh the expense. Conversely, a high ROI often denotes that the advantages of employing a software program outweigh the expenses of the investment.
There are many ways to measure fleet management software's ROI and a variety of Key Performance Indicators (KPI's) that can be used to do so. Establishing a baseline of performance before implementing the software and using metrics to assess how it performs over time is crucial. Those KPI's should be directly aligned to financials benefit for the ROI calculation of cost vs return.
Some KPI's to consider tracking to determine ROI with fleet management software include:
Driver behavior
Driver retention rates
Maintenance costs per unit (mile, liter, hour, etc.)
Fuel efficiency
Operational efficiency
Customer satisfaction
How to Calculate Your ROI
Once you've measured your current performance, and established a baseline performance level prior to implementation of new software, you will have numbers to calculate your return of investment against in a few months after solution implementation.
In general, you can calculate your ROI with the following formula:
ROI = (Return on investment - Cost of investment) ÷ (Cost of investment)
Your Gain of Investment
Companies may use different KPI's to gauge an investment's return. Those KPI's, though, should directly lead to financial gain. Establishing, monitoring, and measuring those KPI's with a financial awareness substantiate your financial efficiencies gain post-implementation and allow for ROI calculation.
Here are a few more common enterprise fleet measures with direct financial implications:
Driver behavior and performance
Fleet performance and efficiency
Fuel and CO2 levels
Fleet utilization levels
Compliance and safety levels
Fleet maintenance
Customer satisfaction
Your Cost of Investment
The money you spend installing and maintaining your new software system constitutes the cost of your investment. Therefore, when calculating your ROI you should factor in both one-time (often capital expenditures) and recurring costs (operating expenses) for managing your fleet management software. This process should include repairs, maintenance, training, and additional costs associated with your new fleet management software implementation.
The following are typical costs to consider when calculating fleet management software ROI:
Ongoing subscription fees
Upfront expenses of purchasing software
Expense of upgrading current hardware and software
Training and technical support fees
Maintenance fees
How to Improve ROI of Your Fleet Management Software
While fleet management software provides several attractive benefits of improving operational efficiency and gaining insight into current operations, fleet managers may struggle to get the most from their existing solutions.
It's important to consider any functionality gaps and how they could prevent you from getting the best results. Optimizing the use of your current fleet management software or introducing new features to supplement your current solutions may be key to significant improvements. A few features that can dramatically improve ROI include:
Automated reporting

and alerting
Systematically generated prioritization items to do "today"
Positive recognition programs for high performers
Automated workflows and progress updates
AI and machine learning

Video camera capabilities

, such as live stream video
In-cab notifications and gamification
Tourmo's AI-Powered Video Operations Solution
Even when employing dashcams, fleet managers currently using fleet management software with video capabilities may find collecting data from an event challenging. When fleet managers cannot effectively analyze video footage or integrate video back into their operations, serious issues can arise.

For example, fleet managers may lack the ability to assess event verification concerns effectively, monitor the entire lifecycle of scheduled services, or act swiftly to protect their clients, drivers, and company.
The Tourmo AI-powered Video Operations solution can enhance your current fleet management software with AI and machine learning technologies combined with automatic response to help you capture relevant events and take the necessary action.
We understand that camera systems can be expensive when you factor in the hardware, installation, and vehicle downtime. Instead of replacing them, we can work with your existing cameras to extend the capabilities so you get the most out of your investment, with features such as:
Accuracy-boosting data reprocessing
AI-powered false positive reduction
Contextualized event evaluation
Accurate camera health analysis
Partner service verification portal
Tourmo AI — Going Beyond ROI Fleet Management Solutions
Fleet management software is essential for reducing operational expenses, increasing compliance and safety levels, and optimizing fleet performance and operational efficiency. Monitoring the return on your investment will help you identify potential areas for improvement with your present solutions and will enable you to assess the software's effectiveness.
If you're having trouble achieving the savings and benefits you envisioned before implementation or making the most of your present solutions, Tourmo can help.
Contact us to learn more about how to get the best ROI fleet management software can provide!
---
Share this article:



---

Matt Braun
Matt Braun leads the Solutions Consulting team at Tourmo. He helps Tourmo customers better understand their challenges and uncover creative, efficient solutions to improve their operations. He guides them through the benefits provided by mobility workflow automation, AI-powered tools and reports, and the value of data science. Matt's focus on clear, actionable, and effective information is foundational to all prescribed solutions. Matt came to Tourmo after 15 years as Sr. Director of Performance Improvement at First Student –– an organization operating a fleet of more than 40,000 vehicles. He holds a Bachelor of Business Administrations from the University of Cincinnati and a Masters of Business Administration from Thomas More College. Matt and his wife live in the Cincinnati area where Matt coaches most of the sports of their 2 sons and daughter.