Improving Fleet Performance Using AI-Powered Tools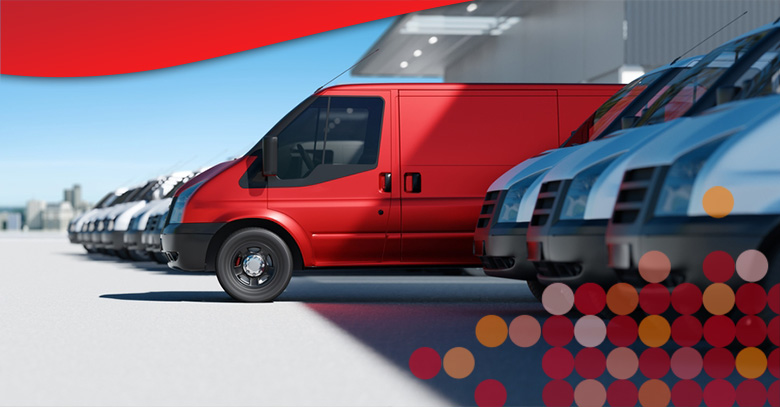 Most fleet companies have invested in fleet management software to improve operational performance through more data and information about their fleet and its activities. However, these solutions can be deficient in several essential features, subject fleet managers to unnecessary and inefficient analysis and oversight, and inevitably lead to information overload. Advanced AI-powered technologies help fleet managers overcome the challenges their current fleet management solutions introduce.

This article will discuss the value of tracking fleet performance levels and explain how switching from outdated processes to AI-powered automated software can increase fleet efficiency throughout your organization.


What is Fleet Optimization?
Before getting started, it's important to define fleet optimization. Fleet optimization involves tracking and controlling daily fleet operations to improve safety levels, cut costs, and boost fleet efficiency and utilization.

This process frequently requires fleet managers to make continental efforts to manage fleet operations and ensure that daily fleet operations align with established company performance goals and guidelines.
How to Measure Fleet Performance
Performance metrics must be selected and monitored to measure fleet performance levels. These measurements allow you to learn what is and isn't working in your organization and prioritize efforts across your fleet for the most impact
Selecting Key Performance Indicators (KPIs) that drive benefit to your bottom line is the first step in this process. Continually monitoring these KPIs will enable stakeholders in the company to track fleet performance levels over time in areas such as operational costs, productivity, cost control, safety, and more.
What KPIs Should I Use to Measure Fleet Performance?
Performance metrics allow fleet managers to gain valuable insight into fleet operations and determine the best next choice of action. KPIs enable fleet managers to make data-driven decisions to improve fleet performanceand these numbers will drive decisions for management..
Your organization's goals and the overarching strategic goals of your business should serve as the basis for choosing your specific KPIs. If your organization has prioritized fuel efficiency over other KPIs, those goals should determine your strategy, review, and efforts.
Understanding your organization's and its stakeholders' objectives is essential before selecting your performance metrics. However, for your review, we've included a list of KPIs that are frequently used in the fleet industry, such as:
Driver safety KPIs: accident rate, speeding, harsh acceleration and braking, and hard cornering incidents
Efficiency KPIs: fuel efficiency for each vehicle, idling time, and fleet asset utilization
Compliance KPIs: Hours of Service (HOS) violations, pre-trip inspections, and preventative maintenance
Improving Fleet Performance with AI-Powered Tools
Fleet managers, drivers, and other company stakeholders can all benefit from using Artificial Intelligence (AI) and Machine Learning (ML) technologies to improve fleet management solutions. This technology can be used with your current solutions to handle large amounts of collected data, identify critical information, eliminate false positives or false negatives, and initiate immediate responses.
AI technology will dramatically improve your fleet's long-term performance levels, eliminate human error associated with manual tasks and provide several other valuable benefits. We've listed a few main advantages of using AI technology below.
Optimizing Fleet Management Software
Most of today's fleet management programs gather large amounts of telematics data, necessitating ongoing human oversight and management, which can quickly lead to information overload. With AI technology, large amounts of telematics data can be collected, correlated, interpreted, and used to inform real-time decisions.
Tourmo's Artificial Intelligence fleet operations software can deliver insights beyond what is traditionally possible. Our system can communicate the right information to the right people at the right time – so action can be taken and measured.
Reducing Maintenance and Repair (M&R) Costs
Artificial intelligence (AI) can prevent expensive breakdowns and reduce your overall maintenance and repair (M&R) costs. Instead of relying on ineffective periodic maintenance schedules, AI can continually monitor your fleet maintenance needs year-round and prompt decision-makers when crucial maintenance procedures should be performed.
Optimizing Routes and Schedules
Fleet routing, route condition monitoring, and schedule and vehicle availability determination are ongoing tasks for fleet managers. AI technology is highly-effective at identifying fleet schedule and route issues. It can identify safety risks in routes leading to a destination and increase your overall fleet utilization rates, in addition to helping fleet managers maximize service levels, improve efficiency, and reduce costs.
Introducing Automation
Artificial Intelligence can enhance human judgment in fleet management by giving fleet managers access to predictive analytics and in-depth insight into fleet operations. It can also be used to automate repetitive, time-consuming, and error-prone human decision-making processes.
When AI technology and an automated response system are combined, you can take advantage of the insights gained from your telematics data and benefit from automatically implementing management decisions that will improve the overall performance of your fleet. This automated process can help you scale all crucial fleet operations tasks, reducing reliance on manual supervision and intervention.
Tourmo's Operations Insight Solution
Tourmo's AI-powered Operations Insights product can radically improve your current fleet operations and help you utilize your existing fleet management solutions to their maximum potential. Our Operations Insight solution provides several essential benefits directly related to fleet performance improvements, such as total visibility, better engagement, more reliability, higher satisfaction, and lower costs.
Tourmo AI can help you capture and leverage all of the data generated by your fleet management solutions to make better decisions and take action sooner. Tourmo makes it possible to surface trends, patterns, and dependencies and deliver the right information to the right people at the right time.
Some of the main advantages of Tourmo's Fleet Operations Insights solution include:
Better insights: deepen your understanding of your fleet. Utilize predictive analytics to make decisions more quickly and accurately.
More efficiency: automate your analytics and use fleet management automation to solve problems before they occur.
Lower costs and risk: optimize performance levels of your fleet and reduce reliance on manual labor.
Improved workflows: automatically initiate desired actions and track actions taken.
Maximize Fleet Performance with Tourmo AI
The future of the fleet industry is anticipated to be less challenging than in years past due to cutting-edge AI-powered tools that will allow fleet managers and company stakeholders to improve their fleets' performance levels immediately.
Tourmo's AI-powered platform can assist you in identifying insightful information about your fleet operations and then use these insights to improve outcomes, from routing and scheduling issues to monitoring road conditions, driver behavior, fleet utilization, and much more.
Get in touch with us today if you're interested in learning more about how Tourmo AI can help you gain 360-degree insight into operations while significantly improving fleet performance levels.
---
Share this article:



---

Matt Braun
Matt Braun leads the Solutions Consulting team at Tourmo. He helps Tourmo customers better understand their challenges and uncover creative, efficient solutions to improve their operations. He guides them through the benefits provided by mobility workflow automation, AI-powered tools and reports, and the value of data science. Matt's focus on clear, actionable, and effective information is foundational to all prescribed solutions. Matt came to Tourmo after 15 years as Sr. Director of Performance Improvement at First Student –– an organization operating a fleet of more than 40,000 vehicles. He holds a Bachelor of Business Administrations from the University of Cincinnati and a Masters of Business Administration from Thomas More College. Matt and his wife live in the Cincinnati area where Matt coaches most of the sports of their 2 sons and daughter.