Top Workforce Automation Technologies That Will Shape the Future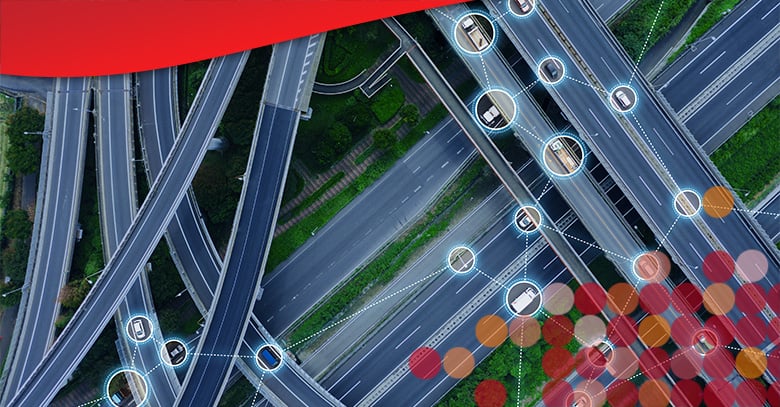 Changing demographics and lower technology costs have set the stage for more companies to discover and invest in workforce automation technologies. As a result, more companies are expected to use AI, machine learning, and robotics to boost productivity and growth.
This blog will cover some of the leading up-and-coming workforce automation technologies of 2022 and beyond. In addition, we will focus on some of the top innovations we believe investors and business owners should consider to improve how they do business.
Top Workforce Automation Technology of 2022
It might be challenging to navigate emergent technologies and determine which workforce automation technology solutions offer the best value for your company.
To help you with this, we've compiled a list of the top technologies that experts anticipate, and we believe, will become more popular in the future to accelerate enterprise digital transformation:
1. Artificial Intelligence & Machine Learning
Experts believe that there will be a dramatic increase in the advancement and adoption of AI and machine learning technology.
AI and machine learning have been on the market for years, but the cost of investing in these technologies has decreased, making it possible for more companies to embrace them.
The global artificial intelligence (AI) market size was estimated at $87.04 billion in 2021 and is expected to hit $1,597.1 billion by 2030, with a registered CAGR of 38.1% from 2022 to 2030.
2. Big Data Analytics
Improvements in automation and AI technology are paving the way for companies to process and interpret large amounts of unstructured data more productively.
Manual processes previously involved in big data management are being replaced by advanced tech solutions capable of interpreting and processing large amounts of data in less time. Adoption of advanced big data analytics is expected to help companies discover new opportunities to drive company growth.
3. IoT Technology
The Internet of Things (IoT) technology market is expected to experience significant growth alongside 5G as more IoT, AI, machine learning, and automation technology are leveraged to improve operational efficiency and lower operating costs.
According to the recently released 2022-2028 Global Market Research Report, the global Internet of Things (IoT) solutions market size is estimated to be worth $1.71 billion in 2022 and is expected to reach a value of $12,930 million by 2028 with a CAGR of 40.1%.
4. Robotic Process Automation (RPA)
RPA is an IT solution that enables businesses to automate various processes by utilizing specialized software programs. Many believe that RPA will provide multiple benefits to their organizations, including saving time on repetitive operations and improving the quality of work produced.
In the future, widespread adoption of robotic process automation will become more prevalent across several industries. Robotic process automation is expected to be used primarily to replace labor-intensive, manual processes prone to human error.
According to the Robotic Process Automation Market: Global Industry Trends, Share, Size, Growth, Opportunity, and Forecast 2022-2027, the RPA market has reached a value of $2.4 billion in 2021. Looking forward, the market is projected to reach $11.4 billion by 2027, exhibiting a CAGR of 30.08% from 2022 to 2027.
5. Low-Code Solutions
Gartner predicts that "by 2025, 70% of new applications developed by organizations will use low-code or no-code technologies, up from less than 25% in 2020." Further, Gartner believes that low-code and no-code solutions will nearly triple by 2025.
Low-code solutions have become necessary to reduce time and costs involved in developing and testing software, such as in CI/CD pipelines. Low-code tools also make it possible to involve individuals who lack coding experience in these processes.
According to research completed by Reportlinker, the global low-code development platform market revenue, which was $12,500.6 million in 2020, is predicted to witness a 31.3% CAGR during 2020–2030, to reach $190,792.6 million by 2030.
Automated Workforce Solutions — Partner With Tourmo
Automation technology, according to experts, will play a vital role in supporting corporate development and improving workplace efficiency in the future across a variety of industries. It provides several advantages which include reducing human error, increasing workplace productivity, increasing workforce satisfaction, and lowering operational costs.
Tourmo's AI-powered platform delivers automation, advanced task management insights, and transparency across organizations to reveal value from big data and integrate it back into your company workflows. Our mobility workflows can significantly increase time to value and ROI for any mobile workforce vs. generic solutions!
Contact us today to learn more about how our AI-powered platform can help you stay competitive in fast-changing technology markets.
---
Share this article:



---

Neil Anderson, CMO
As CMO of Tourmo™, Neil is responsible for brand strategy and all go-to-market initiatives. He brings more than 25 years of general business and marketing management experience to Tourmo. Neil has led the growth strategy for many successful tech companies from startups to large publicly traded corporations.