Measuring Driver Behavior Data to Reduce Risk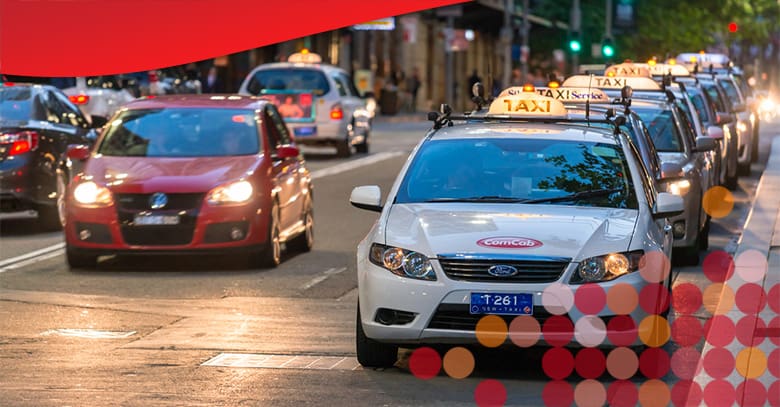 New solutions capable of monitoring and analyzing driver behavior have developed in the transportation industry due to recent technological advancements and the explosive rise of transportation demands. AI, vehicle sensor technology, mobile phone/tablet, and cellular network advancements have made these next-generation driving behavior solutions possible.
These technology advancements are improving how driver behavior is measured and how technology is used to address industry challenges, such as risk, CO2 emissions, fuel theft, maintenance, and more.
In addition to briefly addressing risky driving behavior, we will discuss how driver behavior data is gathered and measured. We will also discuss how Tourmo's driving behavior solution uses context-aware AI to identify risky driving behaviors and correct them before they lead to accidents and increased costs.
Gathering Driver Behavior Data
Various sensors that can measure speed, temperature, engine revolutions per minute (rpm), and more can be found in vehicles manufactured in recent decades. Modern technology has enabled direct access to these sensors to diagnose driver and vehicle behavior.
In the past, many sensor readings were only available to the OEM vehicle systems and couldn't be accessed reliably by third-parties. However, recent technology evolutions by OEMs have made this possible. It is now feasible to upgrade vehicles (both new and old) with connected capabilities to understand much of how the vehicle is operating and the behavior of the drivers.
Tourmo can process mobility data from connected vehicles as well as any iOS or Android smartphone or tablet to produce deep insights into driving behaviors and eliminate false positives. Our context-aware AI platform considers many factors, such as location, condition, and comparable vehicles to create a fair and unbiased analysis.
Tourmo's mobility platform can collect, normalize, contextualize, and manage data securely from the following devices:
Smartphones
Tablets
Cameras
OBD-II devices
OEM vehicle systems
How Do You Measure Driver Behavior?
While various technologies and methods can measure and analyze driver behavior with greater and lesser accuracy, Tourmo uses open-source tools combined with AI and machine learning algorithms to gather and measure driver behavior data.
Tourmo's patented AI technology provides increased data transparency and the ability to assess driver behavior impartially and precisely. Our technology can carry out complex telematics data analyses and generate unbiased assessments regardless of the weather, traffic, or topography.
Tourmo's Driver Behavior solution uses a multidimensional driver scoring approach to help businesses quantify and communicate driving risk to raise awareness, gain driver buy-in, and quickly correct risky driving behavior. The driver is engaged and motivated to drive safely with active communication without the need for supervisor intervention.
What Are the Examples of Risky Driving Behaviors?
You can gain powerful insights into vehicle use and driver behavior with an accurate analysis of driver behavior data. Companies in various industries can increase safety, lower CO2 emissions, enhance vehicle maintenance programs, and more by accurately identifying and reducing risky driving behavior.
Here are a few examples of different types of risky driving behaviors:
Rapid acceleration and deceleration
Hard braking and sudden stops
Hard turns, also known as hard cornering
Swerving
Driving above the speed limit
Handling a phone while driving
Driving behavior analysis is a complex process, even though studying drivers' actions by directly collecting data is possible. The data collected needs to be contextualized and normalized so that risky driving behavior can be accurately identified, separate from environmental factors, and monitored.
In addition to this process, Tourmo combines the knowledge gained from driver behavior data with automated workflows to encourage drivers to improve their driving skills and monitor and promote engagement.
Tourmo's Driver Behavior Solution
Fleet managers can gain valuable and insightful real-time information about vehicles, driving behavior, and risk when using Tourmo. Our AI-powered platform enables users to monitor, control, and quickly address risky driving behavior, leading to fast improvements in driver safety, and environmental impact.
Tourmo's AI-powered Driving Behavior solution will enhance the accuracy of your data and provide reliable, safe driving analysis, giving you the confidence to act on your data to reduce risks of accidents, lower costs, and improve employee engagement.
Example benefits of using the Tourmo Driving Behavior product include:
Up to 25% fewer accidents
Up to 10% reduction in insurance premiums
Up to 20% reduction in fuel and maintenance costs
Up to 50% increase in driver engagement and satisfaction
Reduction in driver churn
Tourmo AI — Driver Behavior Data Precision
The ability to monitor driver behavior in real-time and eliminate safety risks that were previously managed only after the fact (or reactively) has been made possible by recent advancements in artificial intelligence, connected vehicle technology, mobile devices, and networking.
Tourmo's platform can provide fleet managers and all stakeholders with a single view with actionable insights across all company-owned fleets, employees, third party vehicles, and fulfillers from multiple lines and businesses and across regions.
If you'd like to learn more about how Tourmo gathers and interprets driver behavior data for precise risk assessments, Contact us Today!
---
Share this article:



---

Ricardo Silva, CRO
As CRO for Tourmo™, Ricardo is responsible for leading the sales and service teams to drive and accelerate revenue and customer satisfaction. Ricardo has 20 years of focused leadership in client satisfaction, a world-class repertoire of sales and operational excellence and record-breaking track of growth for previous companies.