Top Methods for Last Mile Delivery Optimization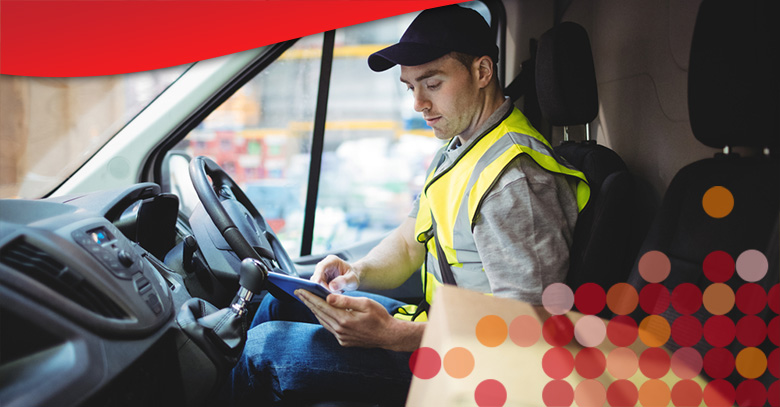 Last-mile delivery organizations face ongoing challenges such as expanding operations during peak demand when qualified drivers are limited, reaching remote locations, and providing customers with more insight into the delivery process. The industry's challenges, which include rising fuel costs, unforeseen events, and increasing customer expectations have made achieving a seamless delivery process even more challenging.
This article will expand on our previous blog's discussion of last-mile delivery costs. We'll discuss the best ways to optimize and improve delivery after providing a brief overview of this industry's high prices and current challenges. Then, we'll introduce Tourmo's AI-powered mobility workflow automation, helping enterprise organizations streamline and optimize a substantial portion of their existing process structure.
The High Costs and Challenges of Last-Mile Delivery
The term "last-mile delivery" refers to the transportation of packages from a distribution center to a residential or commercial destination. This stage is considered the most challenging due to the high volume of individual deliveries and the added complexity of delivering packages to various locations, such as busy urban areas, narrow roads, stairwells, and areas with limited parking.
Last-mile delivery costs make up more than half of an organization's total shipping expenses (over 53%). A recent study found that an organization averages $10.10 per package while customers only pay $8.08. This reveals that retailers and logistics companies bear most of these costs, as customers are less likely to pay more for faster delivery options. These considerations make it even more important to monitor and improve last mile delivery costs.
Top Methods for Last Mile Delivery Optimization
The last-mile delivery industry is undergoing rapid transformation as a result of technological advancements, particularly in the areas of Artificial Intelligence (AI), Machine Learning (ML), Internet of Things (IoT), and Automation. It is critical to recognize that technology is automating many manual, time-consuming processes for organizations, optimizing their existing processes, and taking over the management of multiple systems and point solutions.
In the past, organizations were limited in their ability to effectively plan for daily disruptions, access and analyze large amounts of data, and constantly monitor several frequently siloed technologies that comprised their overall technology infrastructure.
All of that is changing with newer technologies that can integrate these systems, gather and accurately interpret data providing actionable information, and leverage prioritized information to make real-time decisions that can help make the best decisions at the moment when they matter most.
For your consideration, we've listed some of the top methods for last-mile delivery optimization below and expanded on how advanced technology is helping this industry get ahead.
Everything Starts With Planning
While the last-mile delivery industry is rapidly evolving, planning remains at the industry's core. With customers increasingly expecting faster, same-day deliveries, ensuring a smooth delivery process that meets their expectations is a top priority.
The challenges of planning for successful last-mile deliveries are apparent, with continual difficulties in delivering to residential addresses in varying weather conditions while experiencing severe driver shortage. Organizations in this industry work continually to improve their existing process structures, identify their current pain points, and learn what their competitors are doing better. In most cases, new technology, like Tourmo AI, can be used to overcome the most common delivery challenges.
Leveraging Smart Technology
The true transformation in the last-mile delivery industry is happening behind the scenes in integrating and applying advanced technology to the delivery process. AI-powered workflows are being used to optimize multiple delivery operations processes to ensure that last-mile deliveries meet and exceed customer expectations while easing the burden on management and drivers.
The implementation of advanced technologies is determining much of the competition in current last-mile delivery; their use is helping to optimize the routing, dispatching, communication, and data analysis required to maintain a competitive advantage. What's clear is that by working with the right solutions, a company can reinvent the customer experience, increase the ROI of its existing solutions, and improve safety, efficiency, and productivity.
Tourmo's AI-powered mobility workflow automation enables organizations to harness the power of artificial intelligence to automate multiple manual and human resource-dependent processes involved in last-mile delivery, allowing it to accomplish more with fewer resources.
Monitoring Driver Behavior
In last-mile delivery, safety is of the utmost importance. On the other hand, human error or unexpected circumstances can make enforcing safety guidelines and training extremely difficult, especially when an organization manages multiple fleets. Unfortunately, rather than utilizing leading indicators and predicting and preventing unsafe driving behavior, reactions to safety incidents frequently occur after the fact by analyzing lagging indicators such as accidents or individual driver events.
While the most common GPS tracking, dash cams, and dispatching solutions can help managers improve safety levels and better control this process, they do not relieve the burden of constant analysis and the quick responses required to help keep delivery drivers safely on the route and on time, around the clock.
Tourmo's AI-powered mobility workflow automation can help enterprise organizations overcome safety challenges by maximizing the safety of their mobile workforces by unifying, correlating, and contextualizing data from their existing technology investments and then using the insights gained to optimize and automate an organization's entire safety process structure.
Advanced Analytics
Last-mile delivery technology collects and stores massive amounts of data, and analyzing this data manually can lead to human error and limited visibility. Advanced analytics enabled by AI and machine learning technologies can aid in processing data collected from multiple sources to provide actionable and impactful information, identify trends, and initiate critical changes to address problems before they lead to poor performance and outcomes.
Tourmo's AI-powered mobility workflow automation can help maximize safety, efficiency, and productivity through improved accuracy and program automation by optimizing data from an organization's existing tech infrastructure. Data from multiple, siloed systems must be unified, correlated, and contextualized to generate meaningful insights needed to get ahead.
Artificial intelligence, machine learning, and automation are transforming the last-mile delivery process by increasing visibility, convenience, and control. Tourmo's patented technology enables enterprise organizations to reduce costs, improve performance, and increase customer satisfaction. If your organization needs to improve its process structure or if you want to implement a more efficient, automated last-mile delivery process, Tourmo can help.
Tourmo's AI-powered Workforce Operations solution will track and verify mobile workforce operations around the clock, providing all managers and stakeholders with complete visibility of their mobile fleets. Tourmo automates your entire plan, monitors worker progress, and makes changes as needed. It does all this while continuously updating your mobile workforce and consumers to ensure compliance and satisfaction.
Our Workforce Operations solution will also track whether work is completed as planned, notify clients when something changes, and take action via automated workflows. These features make it easy to identify and manage issues like delays at client sites, unplanned stops, route deviations, and out-of-sequence deliveries, with features that include:
Accurate event data, normalization, contextualization, and advanced route reasoning to remove inaccuracies
Real-time monitoring of job progress and delivery estimates
Real-time ETA
Automated progress updates
Activity and inactivity monitoring
Tourmo AI — Optimize Last Mile With Intelligent Solutions
Enterprise organizations that want to stay competitive in the evolving last-mile delivery industry will benefit from smart, automated technologies that free up human resources for more critical tasks and enable AI systems to handle repetitive, accuracy-critical tasks that require monitoring and timely response. This shift toward advanced technologies will help bridge the gap between high costs, inefficiencies, and industry success.
Tourmo will support your company if it is just starting its digital transformation journey or wants to improve its existing last-mile delivery operations. Tourmo AI-powered solutions can upgrade and maximize the value of your current technology investments while improving how you track, verify, and manage processes, significantly increasing efficiency and productivity.
Tourmo AI's implementation is fast and easy, requiring no expensive rip and replace and yielding an ROI of up to 10x in just two to four months after deployment. If you'd like to learn more about last-mile delivery optimization and how Tourmo can help maximize your existing solutions with automated, AI-powered insights, ,Contact us today!
---
Share this article:



---

Casey Glanders
Casey is a Solutions Consultant with 20+ years of experience with in-person and virtual presentations, consulting, and sales. Over the last decade, he's had the privilege of working for three different telematics firms and is extremely familiar with the industry. As a Tourmo Solutions Consultant, he works with commercial accounts on fleet safety, fuel savings, and driving efficiency. Before getting involved in Telematics, Casey spent ten years as a Microsoft consultant and business skills instructor. A Ball State alum, Casey is a family man who enjoys spending his free time helping his wife to raise their wonderful children. He is also a published author, with four novels and 12 novellas in circulation as of this posting.