Last-Mile Visibility & Data-Driven Operations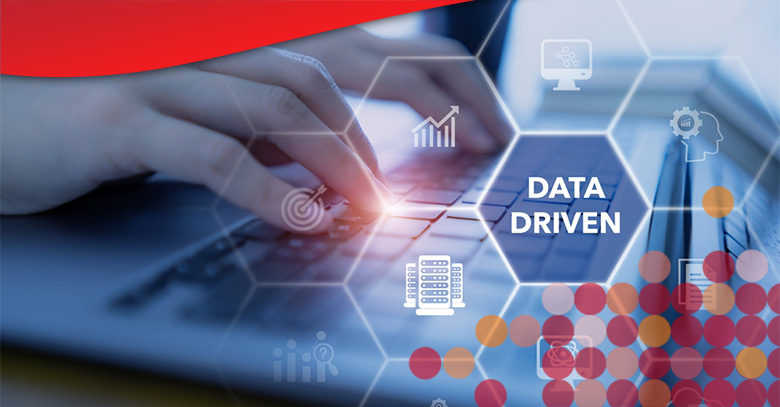 Companies in the last-mile delivery industry constantly seek ways to improve efficiency and streamline operations to stay competitive. Because of the high costs associated with last-mile delivery, which can account for more than 50% of a company's total shipping costs, this market sector has received much attention in recent years.
Companies are increasingly turning to data-driven operations (DDO) to optimize this critical stage of the supply chain, leveraging advanced technologies such as artificial intelligence (AI), machine learning (ML) algorithms, internet of things (IoT), and data analytics to gain insight and make better, more informed decisions. By harnessing the power of data, a company can gain visibility, reduce costs, improve safety, and enhance the overall customer experience.
This article will discuss how the increased last-mile visibility gained from DDO can benefit delivery companies and their customers. It will also explore how advanced technologies and automation improve coordination between the company, the customer, and the service delivery driver and the importance of using data analytics to reduce risk.
Last-Mile Delivery & Data-Driven Operations
In the past, businesses encountered significant challenges due to either limited data availability or the inability to analyze large volumes of data in real time. The last-mile delivery market is now adopting an AI-powered data-driven operations model to optimize delivery routes, reduce costs, and monitor deliveries.
Companies are transforming their delivery processes by incorporating AI, ML, automation, and data-driven insights into their last-mile delivery operations, resulting in increased visibility, improved efficiency speed through exception identification, and reliability. This data-driven approach also helps last-mile delivery companies address safety concerns by surfacing underperforming leading indicators before they lead to safety incidents.
The Benefits of Last-Mile Visibility and DDO
Logistics companies can collect and analyze enormous amounts of data using AI and machine learning algorithms, leading to quicker, more informed decisions. Further, Tourmo's AI-powered mobility workflows can fully automate the decision-making process to guarantee a real-time response to service disruptions and risks throughout the day.
The data-driven approach reduces delivery times and improves information exchange between the business, the client, and the service delivery driver. It can also provide customers with more precise tracking and delivery information and help businesses streamline routes, save money on fuel, and cut emissions to promote a more environmentally friendly and sustainable supply chain.
The central benefits of using this data-driven approach in the last mile include:
Identifying irregularities, delays, and potential hazards: Data obtained from mobile devices, sensors at the machine level, and other sources can assist enterprises in proactively tackling issues before they result in delays, downtime, or accidents.
Identifying service trends: The application of advanced analytics in last-mile delivery enables businesses to identify service trends, peak delivery periods, and purchasing behaviors.
Predictive analytics: By analyzing historical data, companies can forecast future challenges and risks with greater precision.
Preventing Accidents in Last-Mile Delivery With DDO
Advanced data analytics can be instrumental in preventing accidents during last-mile delivery. With the use of Tourmo's AI-powered mobility workflows, businesses can accurately detect and communicate potential risks by closely monitoring leading indicators to take preventative measures before they lead to safety incidents.
For example, Tourmo AI can monitor driving behavior and accurately identify unsafe driving practices, recommend specific training, and coach drivers to self-correcting risky driving behaviors without supervisor intervention.
Additionally, with automated feedback and comprehensive behavior reporting positive feedback and recognition help reinforce training and support of drivers performing their best. Positive recognition leads to not only sustained safe driving, but improved employee morale which has a positive impact on retention.
Tourmo's AI-powered mobility workflows can also help support drivers when accidents occur. The system can notify all relevant parties, including supervisors, insurance providers, and emergency services. Tourmo can also guide a driver through documenting safety incidents and gathering the necessary information in this high-stress situation.
Tourmo AI-Powered Mobility Workflow Solutions
The Tourmo Mobility Workflow Automation Platform is designed for enterprise organizations with business-critical mobile operations. Our AI-powered platform provides contextualized business intelligence and real-time workflow decision-making to support people, vehicles, customers, and partner networks.
Unlike other solutions and infinitely disjointed single-point products that provide data that must be manually analyzed and actioned through trial and error, Tourmo enables self-service, automated Artificial Intelligence, and Machine Learning insights to generate and communicate actionable workflows in real-time.
Last-mile delivery organizations can completely transform their mobile workforce operations with Tourmo's AI-powered solutions:
Partner With Tourmo to Improve Last-Mile Delivery
Experts predict that data-driven operations will be crucial for many industries in the future, especially in the last-mile delivery market. By utilizing advanced analytics and automated workflows, companies can improve the efficiency and speed of their delivery processes, provide a better overall customer experience, and significantly reduce safety risks and costs.
Don't miss out on the opportunity to take advantage of the future of logistics. Tourmo's AI-powered solutions can help you get more out of your existing technology investments while dramatically improving your ability to monitor, verify, and manage mobile operations, resulting in more productive, safe, and efficient operations.
Tourmo can automate the entire management of your mobile operations. Contact us today to learn more about how our platform's AI-powered insights and automated tasks can help your business reduce costs, increase productivity, and outperform the competition!
---
Share this article:



---

Matt Braun
Matt Braun leads the Solutions Consulting team at Tourmo. He helps Tourmo customers better understand their challenges and uncover creative, efficient solutions to improve their operations. He guides them through the benefits provided by mobility workflow automation, AI-powered tools and reports, and the value of data science. Matt's focus on clear, actionable, and effective information is foundational to all prescribed solutions. Matt came to Tourmo after 15 years as Sr. Director of Performance Improvement at First Student –– an organization operating a fleet of more than 40,000 vehicles. He holds a Bachelor of Business Administrations from the University of Cincinnati and a Masters of Business Administration from Thomas More College. Matt and his wife live in the Cincinnati area where Matt coaches most of the sports of their 2 sons and daughter.